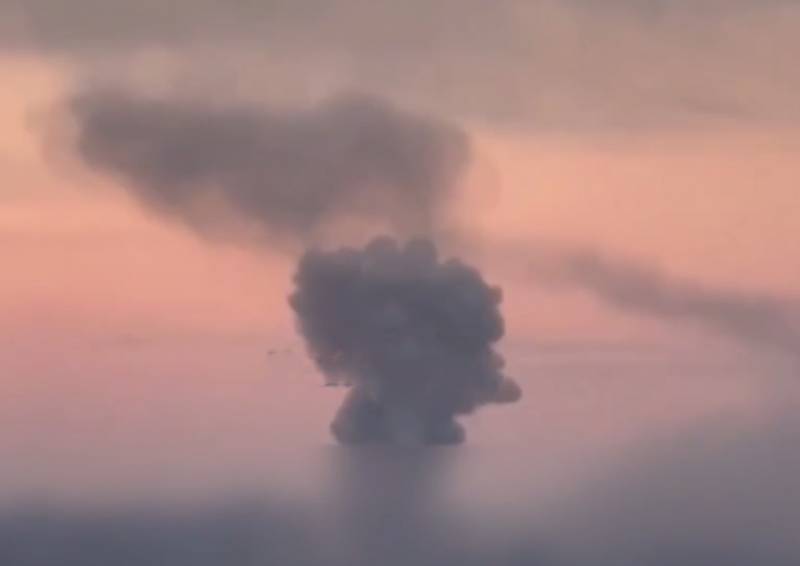 Illustrative photo
The strikes were carried out on a number of enemy targets in rear areas controlled by the Kyiv regime. The most massive blow hit regime targets in the Vinnytsia region and directly in the regional center.
In Vinnitsa alone there were seven, according to other sources - eight, explosions at various facilities, including at a military airfield, at military industry facilities, as well as in warehouses where ammunition of various calibers was transported for at least a month and a half.
Attacks on targets in Vinnitsa and the region were carried out in two waves. Used
drones
type "Geranium", after which the missiles "got to work". As a result of individual hits, fires and detonations occurred.
Information appeared in the public that as a result of the strike, the command post of the Ukrainian Armed Forces, located in the Vinnytsia region, was defeated. Meetings of senior command staff with the participation of NATO military advisers were often held there.
Strikes also followed on facilities for the accommodation of personnel, as well as the repair and restoration of military equipment in the Dnepropetrovsk region. According to some reports, one of the logistics centers of the Ukrainian Armed Forces was hit, through which supplies were sent to the part of Donbass occupied by Ukrainian troops.
weapon
, technology and equipment.
A series of explosions in the Odessa region. So far, there is no data on where exactly the drones and missiles were sent in this case.
Quite a few flew during the night to the locations of enemy personnel and equipment in Kramatorsk and the surrounding area.
Explosions occurred at a military facility near Cherkassy. The Ukrainian side also reports on the work of air defense in the Kharkov region, apparently traditionally preparing a report that "everything or almost everything was shot down"...