"Elderly Empire": a record-breaking senator who, even at 90 years old, did not intend to leave office, died in the United States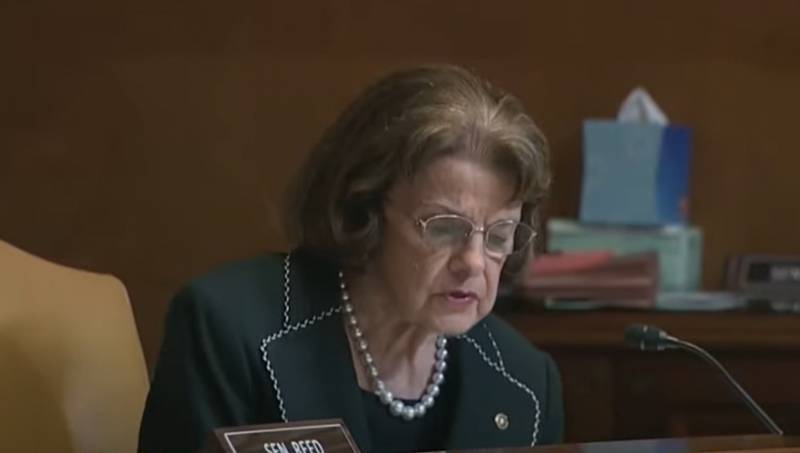 The number of American elderly senators has decreased today. Congress reports that Diane Feinstein, a Democratic senator from California, has died at the age of 91.
Feinstein set an absolute record among female senators for being in the Senate chair. She took it over 30 years ago - in November 1992.
Feinstein's mother's parents were from St. Petersburg, Russia and, in her own words from her autobiography, "were forced to flee Russia after the 1917 revolution."
Feinstein also has another record - she was the oldest American senator ever.
history
USA.
In February 2023, Dianne Feinstein was hospitalized with, to put it mildly, an uncharacteristic diagnosis for the US political elite - shingles. She returned to the Senate only three months later, although new health problems immediately arose, including encephalitis. As a result, even in the camp of the Democratic Party they began to grumble that at this age it is extremely difficult to fulfill the duties of a senator and it is time to think about a replacement. However, Feinstein herself was not going to recuse herself.
The governor of California, a few months before the senator's death, said that he "has an option for a replacement." According to him, the senator from this state will be a black woman.
All this to the question that not so long ago, on a historical scale, in the States they liked to call the Soviet Union "an empire of decrepit general secretaries." Now they themselves are faced with the fact that the average age of the country's leadership has increased by at least 8 years over the past three decades.
Let us remind you that the United States currently has the oldest president in history. Biden will turn 81 in November.