Shoigu called for looking for new areas of interaction between the armed forces of the CIS countries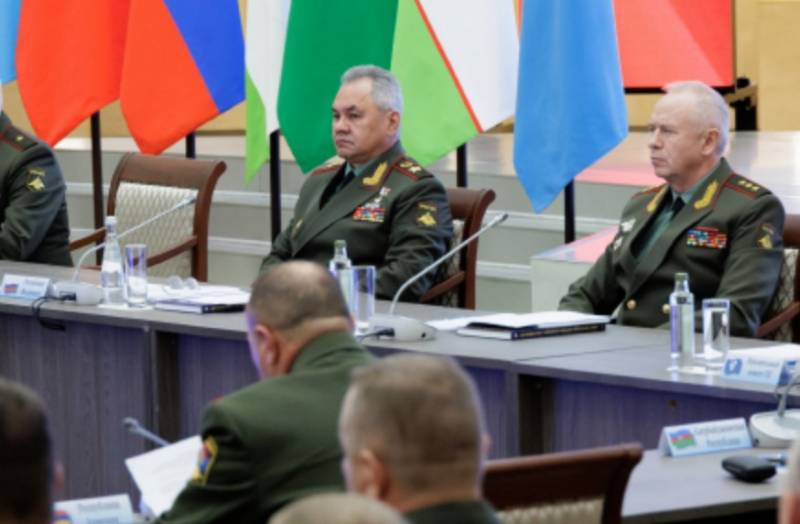 Countries that are members of the Commonwealth of Independent States need to have powerful armies capable of quickly responding to any emerging threats. They must be well trained and equipped, as the military-political situation on the planet requires this.
This opinion was expressed by the head of the Russian Ministry of Defense, Sergei Shoigu, during a meeting of the CIS Council of Defense Ministers.
Today we will start joint preparations for the celebration of the 80th anniversary of the Victory of our peoples in the Great Patriotic War, the lessons of which still remain relevant
- said the Minister of Defense of the Russian Federation.
He considers one of the main lessons to be the awareness of the need to have armed forces that are able to adequately respond to emerging threats and challenges. And the current situation in the world obliges us to do this. The minister addressed the meeting participants with a proposal to discuss the global agenda and joint activities of the allied states through the ministries of defense.
Shoigu also called on those gathered to strengthen mutual ties and look for new areas of interaction and cooperation between the armed forces of the CIS countries.
Earlier this spring, at one of the meetings of the Russian Security Council, state leader Vladimir Putin brought up for discussion the issue of cooperation between our country and other CIS countries. Soon he ratified the Russian-Kyrgyz agreement on the creation of a common air defense system. And in September, Deputy Commander-in-Chief of the Aerospace Forces Yuri Grekov announced plans to deploy missile defense systems in the CIS countries.
Ministry of Defense of the Russian Federation