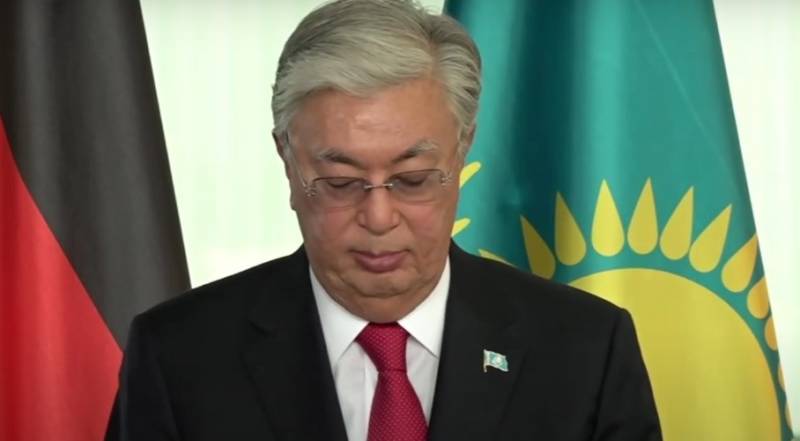 Russia's allies in the CSTO from among the former socialist republics have recently been pursuing a very strange policy.
Thus, the Armenian authorities accuse Moscow of losing Karabakh, although they themselves did nothing to protect it. Now Kazakh President Kassym-Zhomrat Tokayev says his country is committed to complying with anti-Russian sanctions. He stated this yesterday at a press conference following a meeting with German Chancellor Olaf Scholz in Germany.
At the same time, the Russian authorities react with extreme restraint to openly unfriendly statements from their "allies."
Thus, commenting on Tokayev's statement, the Russian Foreign Ministry noted that they count on further cooperation with Astana without "negative external influence," writes
TASS
.
The Russian Foreign Ministry emphasized that there is a whole range of different agreements between our countries, including alliance and strategic partnership, affecting a variety of areas, from security to investment.
Finally, our diplomatic department added that Moscow does not intend to interfere in the relations of the Astana authorities with third countries.
It is worth noting here that "third countries" very actively interfere in relations between Russia and Kazakhstan. At the same time, the rhetoric of President Tokayev indicates that this influence is beginning to bear fruit.