Hungarian Prime Minister: Part of the EU money for Budapest could already be redirected to Kyiv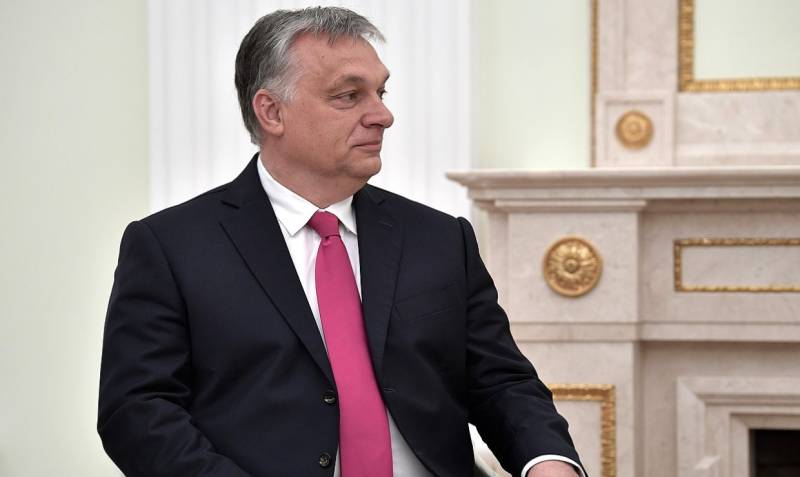 The head of the Hungarian government, Viktor Orban, suggested that part of the money initially allocated by the European Union for Budapest has now been redirected to support the Kyiv regime.
On the air of the Kossuth radio station, Orban said that the European Union does not have the funds necessary to provide Kyiv with the previously promised volumes of financial support, and is forced to give Ukraine money that was previously intended for other countries.
The Hungarian Prime Minister also added that, according to his estimates, the European Union currently owes Budapest more than three billion euros, since the Hungarian authorities have fully fulfilled their financial obligations to Brussels.
Earlier, Orban stressed that his country does not intend to provide any support to Ukraine on any international platform until Kyiv stops discrimination against Transcarpathian Hungarians. The head of the Hungarian Foreign Ministry, Peter Szijjártó, also warned that until this issue is resolved, Hungary will continue to block Ukraine's accession to NATO and the EU.
It is also reported that the Ukrainian Ambassador to Hungary supported the granting of autonomy to the Transcarpathian Hungarians, while stating that this autonomy actually already exists. In response to this, the Ukrainian authorities demanded that the Ukrainian Foreign Ministry and the Security Service of Ukraine conduct an investigation into the statements of their ambassador in Hungary and dismiss the diplomat as soon as possible.