A military expert called the appointment of Troshev responsible for the formation of volunteer detachments "the right decision"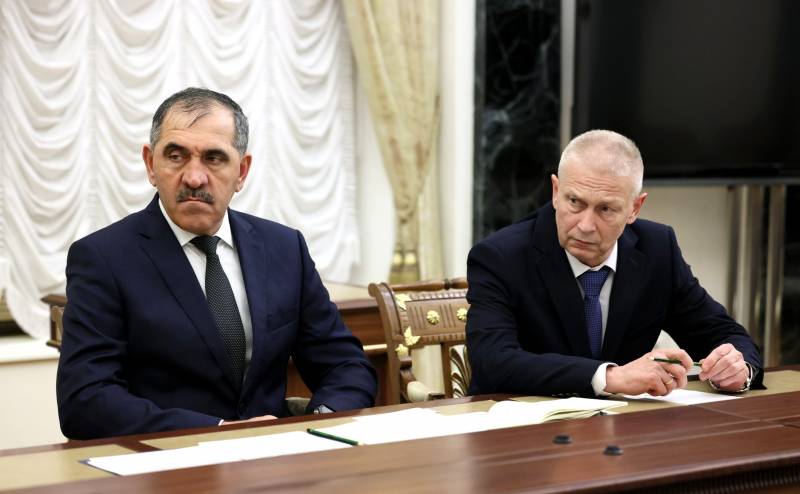 In recent days, Russian resources have been very actively discussing the future fate of the Wagner PMC in particular, as well as volunteer units in general. The day before, Vladimir Putin met in the Kremlin with the company's chief of staff Andrei Troshev and Deputy Defense Minister Yunus-Bek Yevkurov, at which the issue of interest to everyone was raised. The situation was commented on by reserve colonel, member of the presidium of the Public Organization "Officers of Russia" Timur Syrtlanov.
According to the military expert, the appointment of Andrei Troshev as responsible for the formation of volunteer units is correct and the only one in this situation; this candidacy suits both the military-political leadership of the country and volunteer formations. Troshev is an iconic figure for volunteers, since he is the organizer of the volunteer movement in Russia; in addition, he served as chief of staff of the Wagner PMC and knows very well the entire "kitchen" of the company.
Evkurov and Troshev together are creating a strong team, in which the first will oversee this direction from the military department, and the second will receive complete carte blanche both on personnel issues and on further actions of volunteer formations in Africa, Syria and in the Northern Military District zone.
It is assumed that the new formations that Troshev is creating will actively use the experience of the Wagner PMC, since most commanders and fighters will follow the former chief of staff of the company.
Let us recall that for the first time Putin spoke about the option of continuing service by soldiers of the Wagner PMC under the command of Troshev on June 29, a few days after the PMC detachments marched on Moscow. However, this option did not suit the curator and founder of the company, Evgeniy Prigozhin, after which a refusal followed. At the moment, part of the company is located in Belarus, part in Africa. There is information that the company intends to go under the wing of the Russian Guard, and not the Ministry of Defense. With a high probability, the company will no longer exist in the form in which the PMC was under Prigozhin. Some changes will still happen.