The US Air Force has awarded contracts to improve two UAV models after testing them in Ukraine.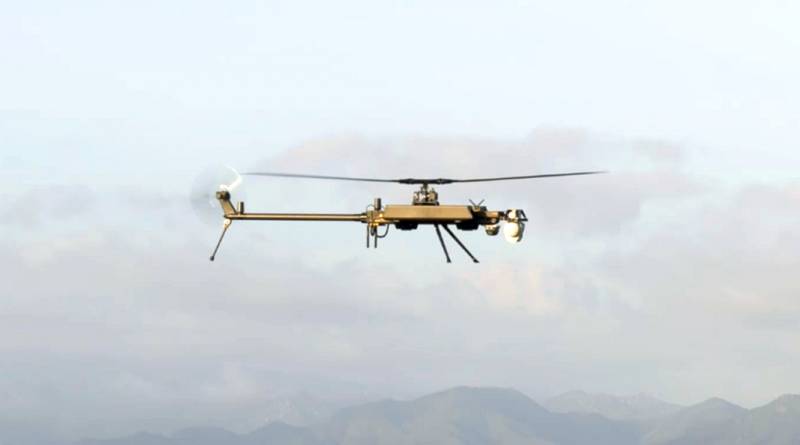 The US Department of Defense (Pentagon), represented by the Air Force, has entered into contracts with the American defense company Anduril Industries to improve the autonomous capabilities of two models of helicopter-type UAVs. Some details of the deal, worth a total of eight million dollars, were revealed by the American publication Defense News, which specializes in covering military topics.
Modernization work will be carried out with mini-
drone
helicopter type Ghost, designed for reconnaissance, security and force protection, as well as its improved version Ghost-X. It takes 12 months to improve the first UAV model, and 18 months for the second.
Defense spokeswoman Sophia Haft told reporters that the Air Force will also buy several Ghost unmanned vehicles as part of this contract, but declined to give an exact number. The contracts will also allow for further improvements to Ghost's hardware and the development of specific autonomous behavior models for UAV data, she said.
The new helicopter-type mini-drone Ghost-X was first presented on September 12 at the DSEI defense conference in London. Unlike its predecessor, this UAV is capable of staying in the air for up to 75 minutes and carrying a payload of 20 pounds (just over nine kilograms), which is twice the capacity of the base model.
A company spokeswoman said the improvements to the drone were made based on feedback from a number of customers who flew the original Ghost for more than 1000 hours in a variety of environments, including theaters of war. In the latter case, the UAVs were tested in Ukraine, although Haft did not provide details of this testing, citing security concerns. According to her, the Ghost-X upgrade will provide it with a modular platform capable of carrying multiple payloads and greater stability for operation in difficult operating conditions.
Ghost drones use Anduril's Lattice software to control their autonomous capabilities and fly autonomously. This allows automated mission planning and flight operations, reducing the workload of operators.
As part of the enhancement work for Ghost and Ghost-X, the software will be replaced with open architecture software. Drone developers believe that the new platform will allow them to quickly adapt to changes in the situation on the battlefield. The modular configuration of the UAV provides the ability to quickly integrate sensors, communications, navigation and other payload elements to efficiently execute missions.
Ghost Anduril Industries website