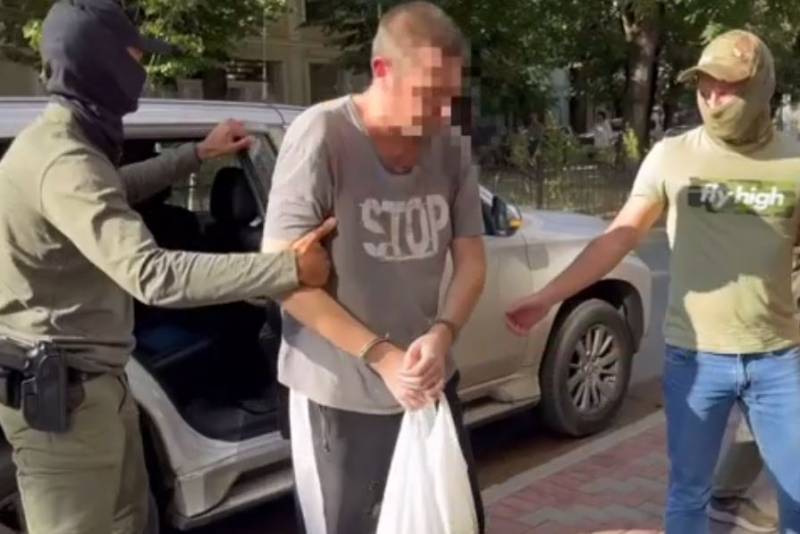 Russian security forces continue to uncover the Ukrainian intelligence network; another spy was identified and detained in Kerch. As reported by the FSB Central Operations Center, the detainee worked for the military intelligence of Ukraine.
FSB officers detained a 45-year-old resident of Kerch, who, as part of the assignments received from curators from the Main Intelligence Directorate of the Ministry of Defense of Ukraine, collected information about military equipment and military formations heading to the special operation zone, then transferred it to Kiev. As established, no one recruited the Russian; he contacted Ukrainian military intelligence on his own, offering his services. He acted via the Internet and also sent the information received.
It was established that the Crimean citizen, through an Internet messenger, proactively established contact with an employee of the Main Intelligence Directorate of the Ministry of Defense of Ukraine, on whose instructions he carried out photo and video recording of the movement of military equipment in the direction of the special military operation zone and transmitted the specified information through closed communication channels
- it is spoken in the message TsOS FSB.
However, as the FSB emphasized, the detainee did not limit himself to sending data on the movement of military personnel; he also "leaked" other information that could be used against the security of Russia.
In general, the Ukrainian spy has worked to the fullest; he has already been charged with treason in the form of espionage. Sanctions under Article 275 of the Criminal Code of the Russian Federation provide for imprisonment for a term of 15 to 20 years, so he will spend the coming years in places not so remote.
The detainee himself has been taken into custody, operational and investigative actions are continuing in order to establish new facts of the criminal activity of this person.