The Investigative Committee of the Russian Federation opened a criminal case against the Novik group, suspected of fraud in the repair of warships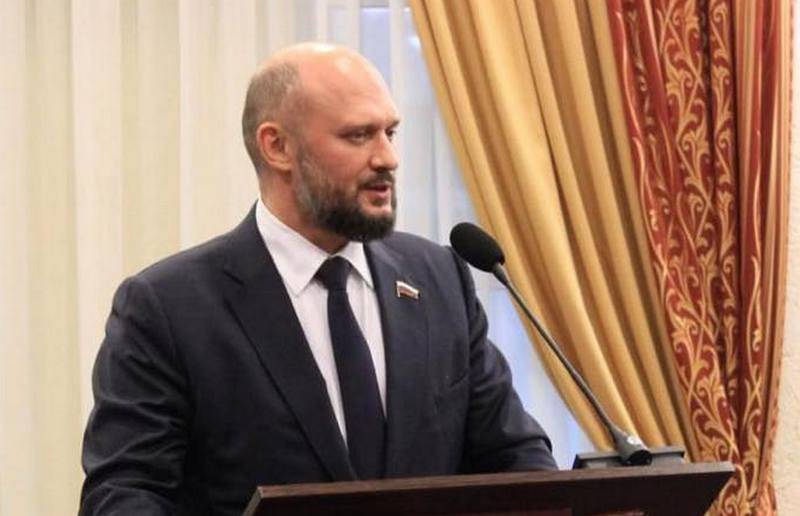 The Main Investigation Department of the Investigative Committee of Russia opened a criminal case on a particularly large-scale group fraud, the main defendant in which is ex-State Duma deputy Alexey Lyashenko, who is hiding from the investigation in Dubai.
As the investigation established, the former general director of the Novik industrial group, specializing in the repair of warships, organized a criminal group that was engaged in theft of budget funds under the pretext of insuring repair work carried out on ships. The group entered into contracts with Russian shipbuilding enterprises, received funds from them and transferred them to shell insurance companies. That money was cashed and returned to the Novik group, with the exception of a small percentage.
The fraudulent scheme they chose, according to investigators, turned out to be simple and effective - shipbuilders began to spend advances given to them on insurance, and fulfill orders received only to the extent that was necessary to disguise the scams being committed
- writes
"Businessman"
At the moment, all participants in the fraudulent group have been identified, law enforcement officers are working on them, who is already in pre-trial detention, who is under house arrest, etc., but the main person involved in the case, Alexei Lyashenko, is not available for the investigation; he fled in advance to the United Arab Emirates, where is now located.
The fraudulent scheme operated from 2014 to 2016; Lyashenko himself was a deputy of the State Duma of the 2016th convocation from 2021 to 2019. In 200, the Novik group went bankrupt, a criminal case was opened regarding non-payment of wages, etc. in the amount of 2022 million rubles. While the investigation was looking for the culprits, Lyashenko managed to make his feet in the UAE. In January XNUMX, the Basmanny Court of Moscow arrested the ex-deputy in absentia, but the Moscow City Court later overturned this decision. It is not yet clear whether the Investigative Committee will again arrest Lyashenko in absentia, taking into account the new circumstances.