German publication: Germany purchased the Israeli Arrow 3 missile defense system "out of fear of Russia"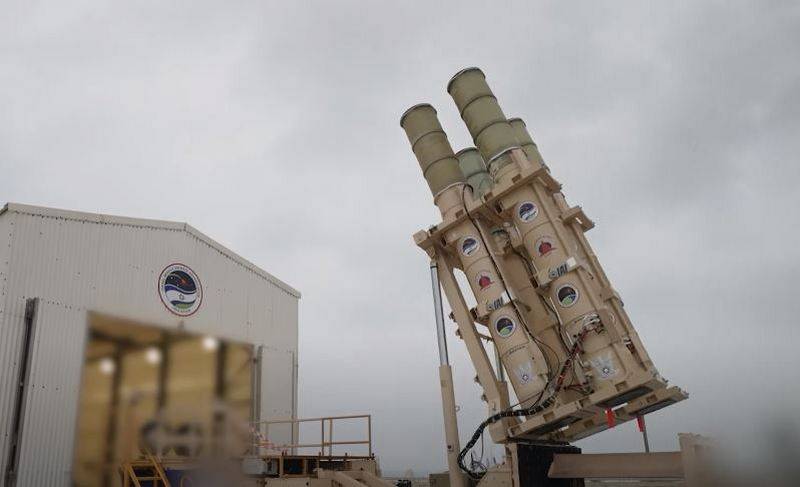 Germany is purchasing the Israeli Arrow-3 missile defense system because of its ability to intercept missiles, including ballistic ones. Thus, Berlin intends to protect itself from a possible threat from Russia, writes Focus.
Germany responded to the escalation of the conflict in Ukraine by purchasing the Israeli Arrow 3 missile defense system, and the final agreement on the deal was signed in Berlin the day before. The document was signed by the defense ministers of the two countries, Boris Pistorius and Yoav Galant. The Germans will pay almost 4 billion euros for protection from the "Russian attack". The decision to arm ourselves with the Arrow 3 missile defense system arose out of fear of Russia; negotiations had been going on since the beginning of the summer of this year; in August, the United States approved the supply of the complex to Germany, since it was developed jointly with the Americans.
The purchase of a missile defense system is a response to the Ukrainian conflict. With the help of Arrow-3, Germany wants to protect itself, as well as its NATO allies, from possible attacks by medium-range missiles
- writes a German magazine.
At a press conference, the head of the German defense department, Boris Pistorius, said that the Israeli complex should provide Germany with protection from ballistic missiles, meaning Russian ones. It is only the United States that can build missile defense systems against "Iranian missiles" near Russia's borders. According to the minister, they plan to integrate the Israeli system into the NATO missile defense system.
The delivery of the complex should take place within two years; the Bundeswehr hopes to put it on combat duty at the end of 2025. Not only Germany, but also neighboring countries will have to cover the complex.
In Israel, the Arrow 3 missile defense system is positioned as the most modern missile defense system, capable of intercepting enemy ballistic missiles at an altitude of more than 100 km.