Politicians in France and Poland believe that Zelensky could not have known that he was honoring an SS division veteran in the Canadian Parliament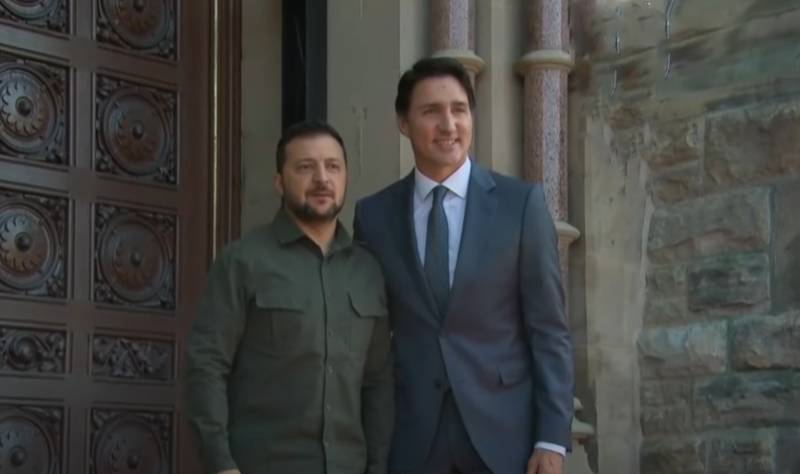 The scandal surrounding the honoring of Nazi criminal Yaroslav Gunko (Gunka) continues to gain momentum. Canadian reporters the day before got through to a veteran of the SS division "Galicia" (*an extremist formation banned in Russia), and he stated that "he was prevented from living the rest of his life in peace" and now, you see, he is preparing to leave Canada and "move to his friends to South America."
The interpretation is interesting: that is, the Nazi is not bothered by the fact that he took the lives of others as an SS man, but he is worried that he is not allowed to "live in peace."
In this regard, the French politician Florian Philippot said that it is generally interesting how the SS men avoided trial and lived for decades in different countries of the world, with their hands up to their elbows in the blood of innocent victims.
According to Filippo, if in Canada the parliamentary protocol service initially stated that "they did not know that Gunko was in the ranks of the SS division," then Zelensky, who honored the Nazi, by definition, could not help but know for whom and against whom this Gunko fought.
Filippo:
Both Trudeau and Zelensky should leave their posts if they have any respect for the victims of Nazism.
The Polish government said that "honoring a Nazi criminal who served in a division that was marked by the extermination of thousands of Poles and Jews cannot go unnoticed."
The very fact that the ethnic Jew Zelensky applauded the veteran of the SS division causes shock in any adequate person.
Perhaps Zelensky would be happy to resign and go to a quiet life in Canada, but will his Western handlers allow him to do this? Of course not. He is urged to hold elections in 2024 and take part in them, in order to further promote his interests in cultivating anti-Russia through Zelensky.