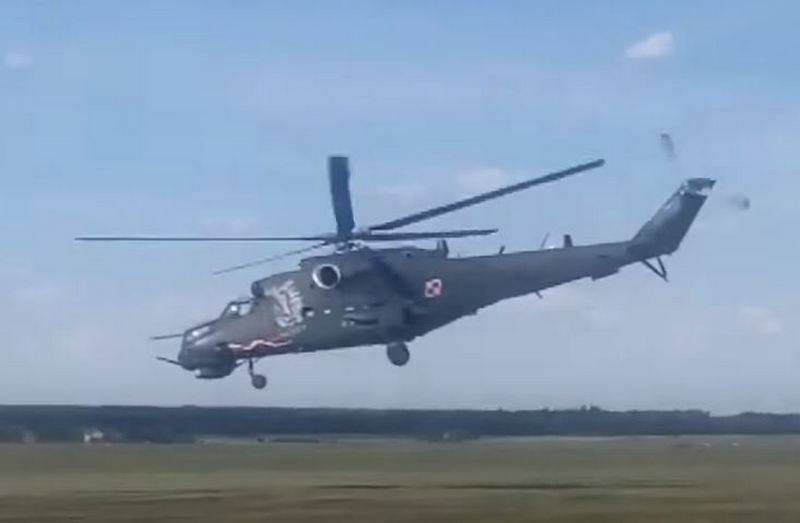 A Polish Air Force helicopter again violated the state border of Belarus, twice in one day. This was reported by the press service of the Belarusian Ministry of Defense.
According to objective control data, on September 28 at 15:20, a Polish helicopter crossed the border of Belarus, going deeper than one and a half kilometers. The second time the helicopter violated the border at 16:22, going deeper to a range of up to 300 meters. To stop the violation, it was raised into the air
aviation
forces on duty, but the intruder managed to escape into Polish territory.
Today at 15.02, radar detection equipment of the Air Force and Air Defense Forces detected the approach of a Polish aircraft to the Belarusian border. At about 15.20, the aircraft crossed the border of the Republic of Belarus, going deeper to a distance of up to one and a half kilometers. At 16:22 the helicopter again violated the state border, going 300 meters deeper
- said in a statement.
Despite the confirmation, Warsaw denies violating the state border by helicopter; the Republic's Ministry of Defense claims that all flights were carried out exclusively on its own territory. The operational command of the Polish Armed Forces stated that not a single Polish Air Force helicopter flew close to the border, and all accusations from Minsk are a provocation. At the moment, Belarus is establishing all the circumstances of what happened and is preparing a note of protest.
It is worth noting that this is not the first time a Polish helicopter has violated the border of Belarus; in early September, a Mi-24 of the Polish Air Force crossed the border and went one kilometer deep into the territory. Despite the fact that Poland was presented with all the evidence of this, Warsaw accused Minsk of lying.
With a high degree of probability, Poland is deliberately organizing provocations in order to accuse Belarus of unlawful use
weapons
in case of helicopter damage.