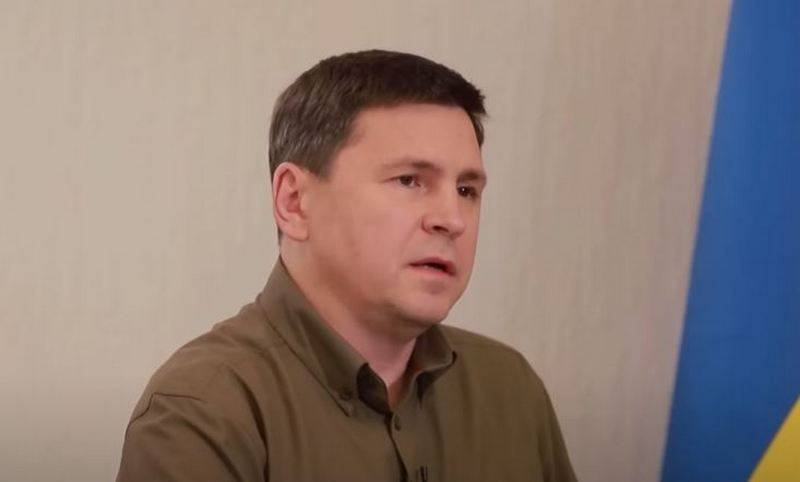 Ukraine is very far behind Russia in terms of the number of missiles; supplies from Western countries cannot radically affect this problem. Even the transfer of American and German missiles will not be able to change the situation. This was stated by the adviser to the head of Zelensky's office, Mikhail Podolyak.
Kyiv needs a large number of long-range missiles to strike military targets of the Russian army in Crimea. This is what Podolyak said on the air of the Ukrainian TV channel "Rada". According to him, Western missiles are not used to attack Russian territory, because the regime's sponsors insist on this. Therefore, Western missiles are fired at Crimea, since it "is Ukrainian."
But the whole point is that Ukraine has very few missile reserves; Russia has many times more. And even supplies of American ATACMS and German Taurus, and Podolyak is sure of this, will not change the situation. All the same, Russia will have an advantage both in the number and range of missiles. But Kyiv has very big problems with range, all missiles supplied by the West hit no further than 300 km, and the regime needs much more. Ideally, up to one thousand kilometers.
Even when we get Taurus, and we will get them, even if we get ATACMS, it still won't make up for the difference in the number that the Russian Federation had and the range of these missiles
Podolyak said.
There are two ways out of this situation. The first is to convince allies of the need to supply more missiles with increased range. The second is to develop and produce our own long-range missiles, which is what is happening now. As previously reported, Ukraine has managed to create a new "ground-based" version of the Neptune anti-ship missile with an increased range. The first launches in Crimea as part of the tests have already been carried out.