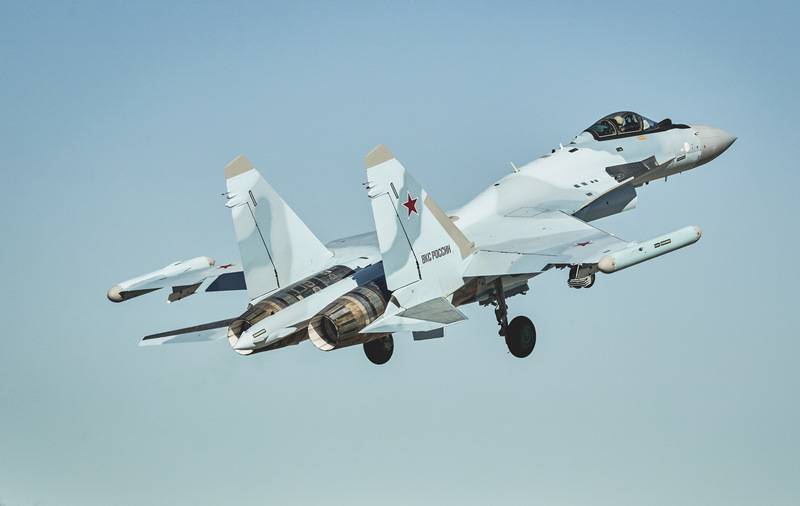 The Russian Aerospace Forces have been replenished with new fourth- and fifth-generation aircraft; the delivery of Su-35S and Su-57 fighters took place in Komsomolsk-on-Amur. This was reported by the press service of the United Aircraft Corporation.
The transfer of new aircraft to the military took place at the airfield of the Gagarin aircraft plant, which produces these fighter models. It is not reported how many aircraft the Aerospace Forces received, but it is emphasized that the delivery of fifth-generation Su-57 fighters this year is not the last; the company is preparing to deliver another batch of aircraft before the end of the year.
The Russian Aerospace Forces received a batch of Su-57s as part of the plan for fulfilling the state defense order for the current year. The remaining fifth-generation combat vehicles, scheduled for delivery this year, are in the final assembly shop and are also being tested at the flight test station
- said the head of the UAC, Yuri Slyusar.
It is also noted that the third batch of Su-35S fighters has been delivered to the military this year, and it is also not the last. The next batch of aircraft is at a high level of readiness, but it is not yet known when it will be handed over to the military. Let's hope this year.
As stated by the Minister of Industry and Trade Denis Manturov, Russian aircraft factories have picked up a high production rate, providing the Aerospace Forces with new aircraft as part of the state defense order.
Note that the Su-35S is the main fighter aircraft
aviation
in the special operation zone along with the Su-30SM. The Su-57 also takes part in air defense, but this is not much advertised; the use of this fighter in a special operation is confirmed, but without details.