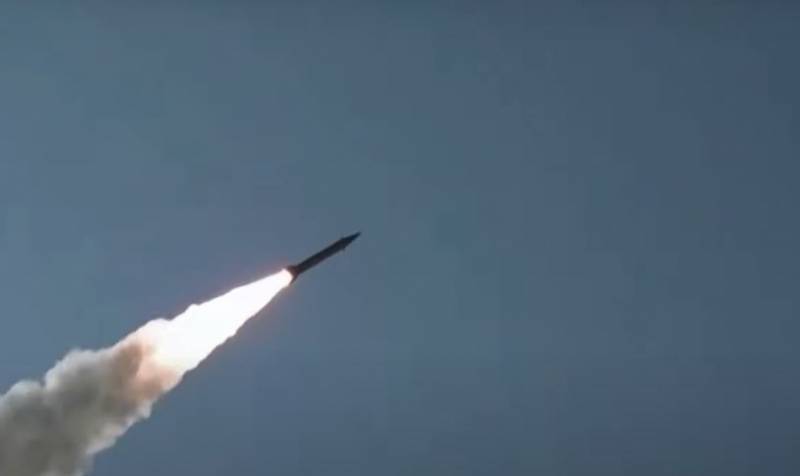 Experts from the American Institute for the Study of War believe that in the near future Russia will be able to freely purchase long-range missiles from Iran in order to use them during the military offensive.
The argument in favor of the above statement is that already at the beginning of next month, restrictions on Tehran's export of relevant products and the purchase of missile technologies abroad, stipulated by the UN Security Council resolution, will expire. In addition, analysts, citing Israeli and Ukrainian intelligence, write that Moscow has long been trying to purchase Fateh-110 and Zolfaghar ballistic missiles from Iran.
The material says that these missiles were demonstrated to the head of the Russian Ministry of Defense Sergei Shoigu at the August Army-2023 forum. At the same time, preliminary agreements on their supplies between Tehran and Moscow were allegedly concluded last fall.
Experts from ISW emphasize that Iran today has the most diverse arsenal of missiles among the countries of the Middle East. At the same time, Russia allegedly needs supplies of such weapons, since the Ukrainian military has repeatedly stated that the Russian Armed Forces exhausted their reserves at the beginning of the conflict and are now looking for ways to solve the problem of the shortage of long-range missiles.
It is worth noting that American analysts draw such conclusions against the backdrop of regular missile attacks by the Russian Armed Forces on enemy military targets. Moreover, they often occur in the western regions of Ukraine, which is in no way consistent with the version about the depletion of our reserves of long-range missiles.
Regarding Iran and the expiration of the restrictive UN Security Council resolution, ISW believes that Tehran will now be able to significantly expand its missile program due to the ability to acquire the necessary technologies and components. In particular, ammonium perchlorate, necessary for solid-fuel missiles, which Iran can purchase from China.