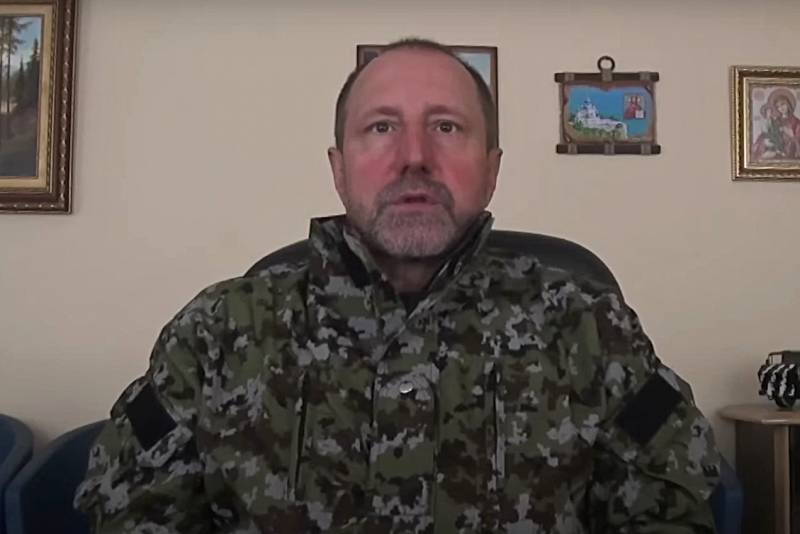 The commander of the Vostok battalion and deputy head of the Russian Guard in the DPR, Alexander Khodakovsky, spoke about the training of future attack aircraft from among the released prisoners, which he observed the other day.
In his words, "the audience was quite varied." As he put it, the "colonists" who in the near future will become stormtroopers and will participate in the Northern Military District are "people who have been hard beaten by life" of different ages.
At the same time, Khodakovsky noted that volunteers from the Far East closely watched as paramedics demonstrated first aid techniques. Moreover, when the time came to learn how to insert an IV, some of the future attack aircraft even volunteered to "provide their veins" for practical testing of the process.
It was quite a spectacle
- writes Khodakovsky.
In turn, the commander of the Vostok battalion emphasized that regardless of the background and age of these people, the most important thing is that "the machine gun in their hands does its job."
They will find themselves in a place where the usual risks of life suddenly recede into the background. Well, let more of them survive, those who firmly decided to spend the rest of their lives as human beings
- added the deputy head of the Russian Guard in the DPR.
Finally, Khodakovsky noted that the soldiers' uniform immediately caught his eye. They were all dressed in the same uniform, helmets and bulletproof vests. Moreover, according to the battalion commander, at the beginning of the Northern Military District, even contract soldiers sometimes shared one body armor among three.