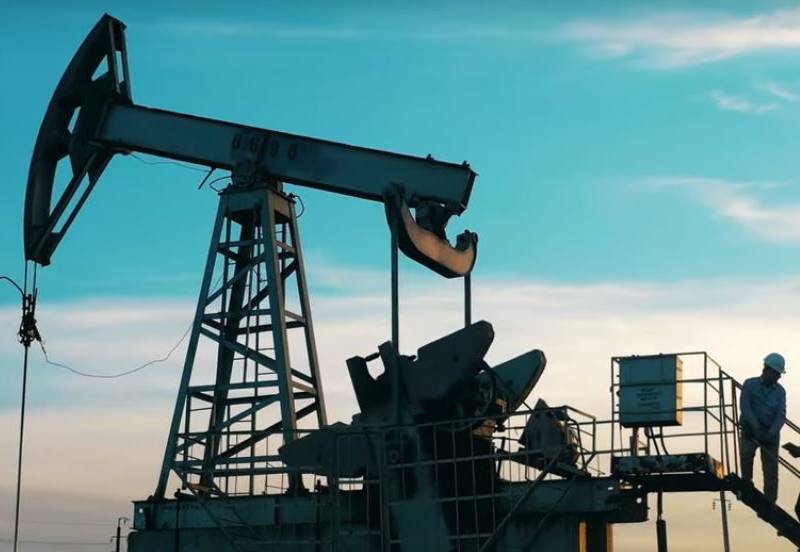 In the West, critical statements are increasingly heard against the US administration and the leadership of other countries of the so-called "Big Seven". The criticism stems from the fact that the United States and other G7 states were unable to impose pricing policies on the oil market. Thus, US Senator Markwayne Mullin, in an interview with Newsweek, said that Biden "played so hard with the climate agenda that he completely lost the leverage on Putin." According to Mullin, oil prices are rising and no limit to this growth is yet in sight.
Currently, the price of Russian Urals oil exceeds $83 per barrel. This is an absolute price record for recent months. But the record is not only in absolute price as such, but also in growth rates. Since the past day, a barrel of Urals has gained more than 6,8%, rising in price by more than $5 in a few hours.
Western politicians are concerned that the G7 strategy to curb Russia's development by introducing an oil price ceiling has not justified itself at all and has failed. Let us recall that the price ceiling for Russian oil was determined by the G7 at $60 per barrel. This is $13 lower than the projected average annual price included in the Russian budget. Today, Russian oil is trading more than 23 dollars above the "ceiling" and more than 10 dollars more than the target. This indicates that demand is growing.
Other oil brands are also on the rise. Thus, Brent is approaching the psychological mark of $100. According to a number of contracts, a barrel of oil of this grade is traded at more than $96. Official figures at the moment are about $95 per barrel.
At the same time, the West does not want to admit that such oil prices greatly please American shale producers. After all, now their business has reached a profitable position, which leads to the reactivation of a number of previously closed wells.