The DPRK Constitution was amended to accelerate the development of nuclear forces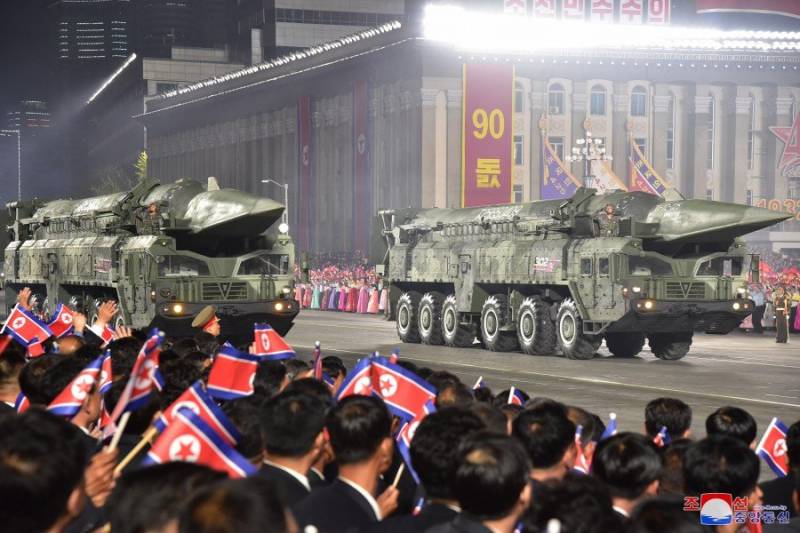 North Korea continues to work to strengthen its armed forces, including its nuclear forces. In addition to this happening in practice, the country is working on an appropriate legal framework.
According to the state news agency KCNA, the country's Supreme People's Assembly adopted a law on some amendments to the DPRK constitution. The amendments concern North Korean nuclear forces and consolidate their status and accelerated development. These forces guarantee the country's right to exist, deter war and protect peace and stability in the region, the North Korean news agency reports.
The amendments note that the DPRK is a responsible nuclear state, and its armed forces are called upon to defend "the sovereignty and territorial integrity of the state, the rights and interests of the people, the socialist system and the gains of the revolution."
KCNA notes that deputies of the Supreme People's Assembly unanimously supported the amendment law.
According to North Korean leader Kim Jong-un, the introduction of these amendments is "
historical
event" and "powerful political
weapons
", which will contribute to the accelerated development of the country's nuclear forces.
North Korea has been developing its nuclear program for a long time. On October 9, 2006, the first nuclear explosion was carried out at the test site. And in April 2012, the country's authorities introduced amendments to the DPRK constitution regarding its nuclear status. In the West, experts perceive this information as further proof that, to put it mildly, it is not always possible to achieve goals and objectives through sanctions.