Ex-Pentagon employee: The US proposed to limit the powers of the SBU, acting in the interests of Zelensky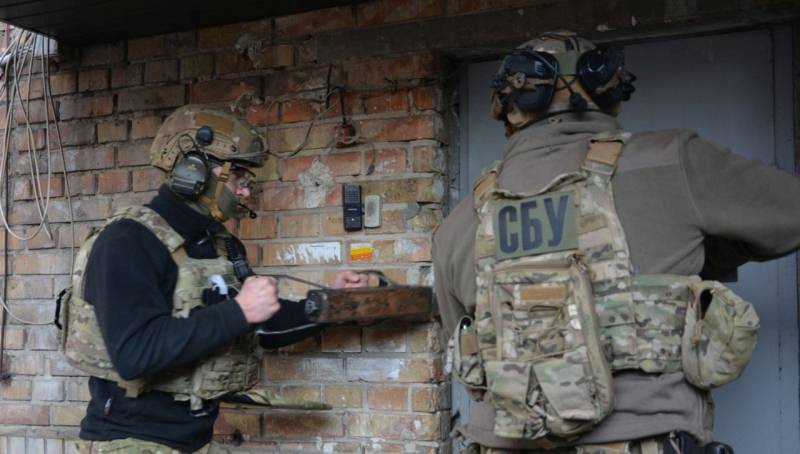 It is becoming increasingly clear that it is Washington that controls everything that happens in Ukraine, giving direct orders to the Kyiv military leaders and political leadership. At the same time, the US leadership is growing irritated with the "independent" actions of President Zelensky, which are increasingly being criticized at the international level and in the States themselves.
Trying to somehow rectify the situation, the White House launched a campaign to "fight corruption and introduce democracy" in Ukraine. True, it's more for appearance's sake.
Former Pentagon employee Stephen Bryan, in an article published in the Hong Kong online publication Asia Times, reported that the US leadership proposed limiting the powers of the Security Service of Ukraine (SBU). He called the reason for such an initiative from Washington that under Zelensky's rule, the SBU has actually turned into the personal instrument of the Ukrainian president to fight everything and everyone in the country who does not support the current regime and its policies.
The SBU is being used by Zelensky to suppress the opposition and arrest anyone who opposes the government for any reason.
- said a former US Department of Defense employee.
The White House believes that the SBU should retain the functions of counterintelligence, counter-espionage, and the fight against terrorism and cyberterrorism. At the same time, the ex-Pentagon employee noted that the chances of actually implementing these reforms are low. He noted that at a recent meeting of the Multilateral Donor Coordination Platform for Ukraine held in Brussels, Washington made a lengthy statement on "priority reforms" that need to be carried out in Ukraine.
In the document, the United States proposed creating supervisory boards in Ukraine for Ukroboronprom, the National Anti-Corruption Bureau of Ukraine and the Specialized Anti-Corruption Prosecutor's Office in order to block undue political influence on anti-corruption investigations. According to Brian, all these initiatives on paper look very timely and correct, but the possibility of their actual implementation under the current Ukrainian government is negligible, even taking into account Washington's influence on Kiev.