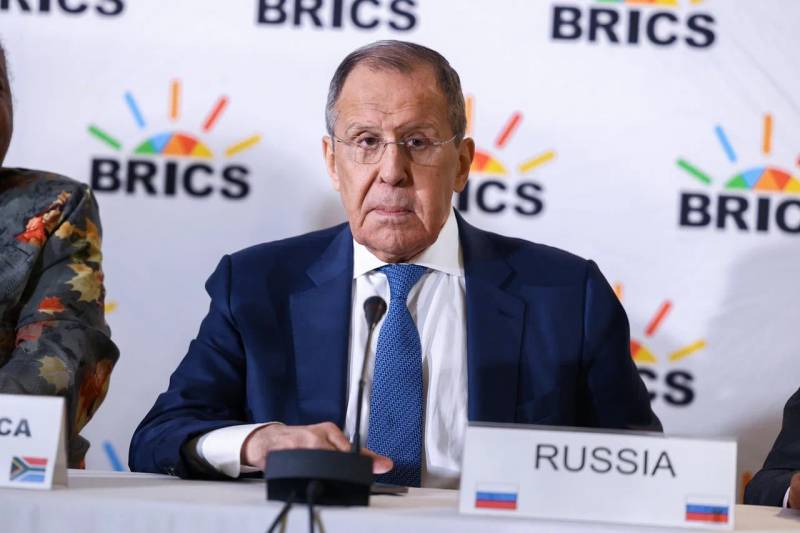 Foreign Minister Sergei Lavrov once again stated that Russia is ready to enter into negotiations on the Ukrainian issue. At the same time, the head of the Russian Foreign Ministry emphasized that there is a condition that the opposing side needs to take into account.
According to Sergei Lavrov, the Russian negotiating position is based on the fact that it is possible to negotiate taking into account the conditions prevailing on the ground (during the course of hostilities).
In the interview
TASS
the head of Russian diplomacy emphasized that Russia also bases its negotiating position on taking into account the interests of our country, including interests in the security sphere.
Lavrov:
We proceed from preventing the creation of a hostile Nazi regime on our borders, which would openly declare the goal of exterminating everything Russian in those lands that in Crimea and Novorossiya have been settled and settled by Russians for centuries.
According to the head of the Ministry of Foreign Affairs, the longer Kyiv refuses to negotiate and accept objective realities, the more difficult it will be to negotiate. And the first step, according to Lavrov, on Kyiv's part should be to cancel Zelensky's own decree banning participation in negotiations with the Russian side. Otherwise, no negotiations are possible by definition.
Let us recall that in the West, in connection with the unsuccessful Ukrainian counter-offensive, they are increasingly talking about a possible "division of Ukraine according to the Korean scenario." At the same time, the West, through the mouths of various kinds of political scientists, politicians and other kinds of experts, is making attempts to convince the Zelensky regime that "Ukraine has already won, maintaining its statehood."