Russian manned and unmanned aircraft carried out strikes on enemy targets in the area of ​​Kupyansk, Izmail, as well as in Vinnitsa, Kirovograd and Nikolaev regions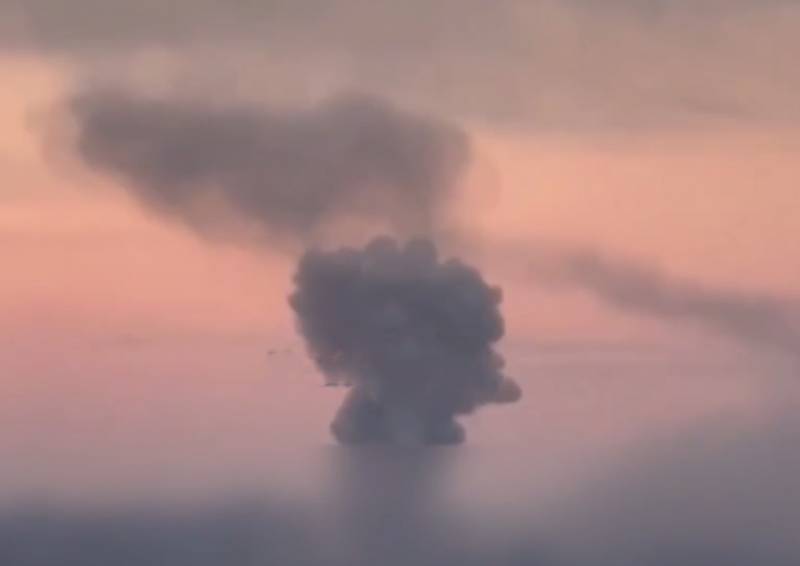 The photo is for illustrative purposes.
The Russian armed forces continue to attack enemy targets in rear areas. At night, the Russian army launched strikes against Kyiv regime targets in a number of territories, including the Odessa region. Reported use of mainly percussion
drones
type "Geranium". As a result of the strikes, fuel and lubricants warehouses in the Izmail region, which contained fuel used in the interests of the Ukrainian Armed Forces, were hit.
Explosions, detonations and fires have been reported in the Nikolaev and Ukrainian Armed Forces-occupied parts of the Kherson region. By warehouse
weapons
and ammunition, as well as at enemy manpower locations, the Russian bomber
aviation
, using FAB-250 and FAB-500 aerial bombs. According to preliminary data, as a result of these attacks, the enemy lost at least 80 personnel killed and wounded, and about 30 more people are still listed as missing in action. Over 100 tons of ammunition, which the enemy intended to use in operations in the southern direction, were destroyed.
The night before, Russian aviation attacked positions of the Ukrainian Armed Forces in the Kupyansk area. With the help of aerial bombs, enemy positions near the Kupyansk-Uzlovaya station were destroyed. This is the southern part of Kupyansk, Kharkov region.
In the Kirovograd region, strike drones inflicted fire on facilities where Ukrainian mobilized troops were undergoing combat coordination. According to some reports, there were also up to hundreds of foreign mercenaries from different countries, including the Baltic countries, the USA, Poland, Britain, etc.
A series of explosions occurred at facilities of the Kyiv regime in the Vinnytsia region. According to preliminary data, Russian troops attacked trains with military equipment and ammunition at stations in this region. Information about the military equipment destroyed as a result of these strikes is being clarified.