The French Ambassador left Niger for Paris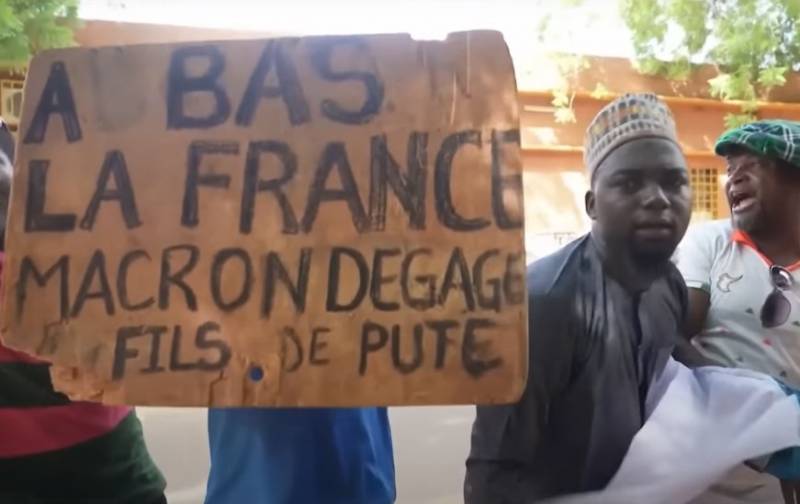 The situation in Niger is not developing in favor of Paris. At least at first glance. Despite statements by the French authorities that they will not comply with the conditions of the military, which seized power in the country as a result of the coup d'état on July 26, so far everything is going according to plan by the Military Council of the African Republic.
Thus, today it became known that the French Ambassador to Niger, Sylvain Itte, left the country and headed to Chad. From there the diplomat will go home, Al-Arabiya TV channel reports, citing the interim authorities of Niger.
It is worth noting that French President Emmanuel Macron announced his intention to withdraw the diplomatic mission from Niger on September 24. At the same time, he asserted quite recently that there could be no talk of withdrawing diplomats and French military personnel from the republic.
Speaking of the military contingent. The conditions for the withdrawal of part of it from Niger, at least that which is related to anti-terrorist cooperation (the agreements have already been denounced), have been discussed by the military leadership of both countries since the beginning of September. But no consensus has yet been reached.
Let us recall that not only France, but also the ECOWAS countries spoke out against the coup in Niger, as well as with the demand to return the current President Mohamed Bazoum to power.
Typically, the leadership of the latter has already adopted a plan in the event of military intervention in Niger.
Thus, the decision to recall the ambassador and all the staff of the diplomatic mission, as well as the delay in agreeing on the withdrawal of the French military from the African republic, of which there are about 1,5 thousand, may be preparation for a forceful solution to the issue.