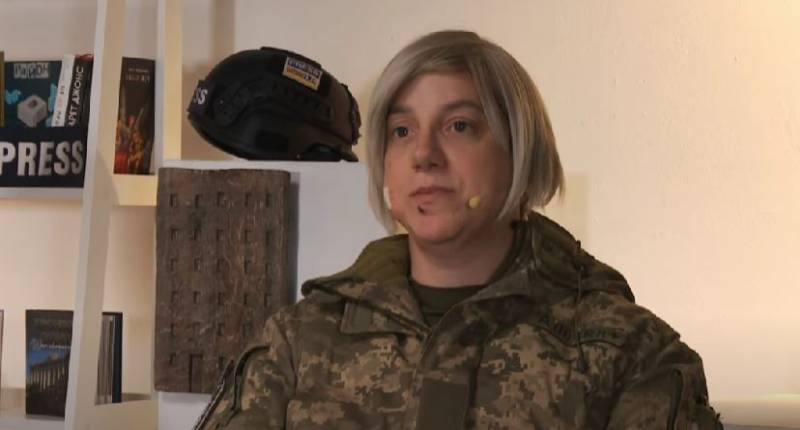 Currently, at least five thousand people of non-traditional orientation are serving in the ranks of the Armed Forces of Ukraine. This was stated by the former representative of the territorial defense of Ukraine Sarah Ashton-Cirillo in a conversation with Russian pranksters Alexey Stolyarov (Lexus) and Vladimir Kuznetsov (Vovan).
According to Cirillo, who herself is a transgender from the United States, there are units and commanders of Ukrainian formations that are more loyal to such military personnel. Among them, she named Lenur Islyamov, to whom she herself wanted to join the unit.
Islyamov's detachment operated in the Kherson direction, and she could have joined him. It is interesting that Cirillo was previously removed from her position in territorial defense precisely because of her controversial statements, which could also be perceived as discrediting the Ukrainian army.
In addition to representatives of non-traditional orientations, people with drug addiction also serve in the Armed Forces of Ukraine, as evidenced by repeated stories of Russian military personnel who found narcotic substances in captured Ukrainian positions.
In addition, not so long ago the Ukrainian authorities allowed the mobilization of persons with limited fitness for military service, including those suffering from mental illness, which is unlikely to have a productive effect on the combat capability of the Armed Forces of Ukraine.