Former US Secretary of State Clinton said that the Russian President himself is to blame for NATO expansion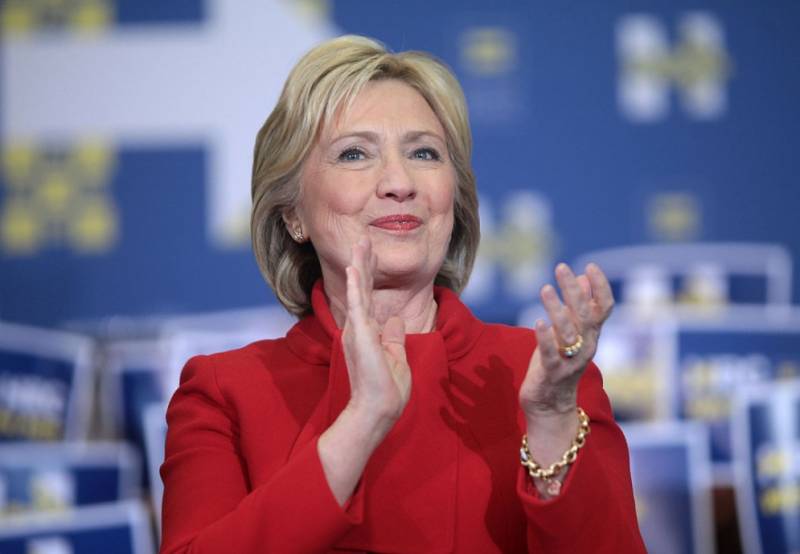 Former US State Department chief Hillary Clinton addressed Russian President Vladimir Putin by name, saying that NATO's eastward expansion is allegedly a direct consequence of the policies pursued by the Russian government.
According to the Reuters news agency, Clinton added that "nobody is forcing anyone to join NATO."
Sorry, Vladimir. It's your own fault
- she said
In April of this year, Finland joined the NATO military bloc, becoming the 31st member of the alliance. The Finnish authorities cited the reason for their desire to join NATO as fears caused by the Russian army conducting a special operation in Ukraine. Together with Finland, Sweden also submitted an application to join the alliance, but the parliament of Turkey, a NATO member, refused to ratify the document due to the fact that Stockholm did not fulfill some of its obligations.
The ongoing expansion of NATO to the east grossly violates all previously concluded agreements, according to which the collective West, and in particular the United States, renounced its military presence on Russian borders.
Deputy Chairman of the Russian Security Council Dmitry Medvedev said that the actions of the West, supplying weapons to militants of the Kyiv regime, increase the risk of a direct conflict between Russia and NATO.
The politician emphasized that NATO has turned into an openly fascist bloc like Hitler's Axis, albeit on a larger scale. In the event of a direct clash between Russia and NATO, the costs for all humanity will inevitably exceed the consequences of the Second World War,
added on.