The first prototypes of the newest short-range air defense system SHORAD with a 50-kilowatt laser entered service with the US Army, the press service of the Ground Forces reports this on its website.
Raytheon has supplied the US Army with four prototypes of the DE M-SHORAD short-range air defense system. The complexes, created on the basis of the Stryker armored personnel carrier, were assigned to the 4th battalion of the 60th air defense artillery regiment at Fort Sill. The task of the military personnel will be to comprehensively test the new systems.
The transfer of DE M-SHORAD prototypes to 4-60 ADAR is an important milestone in the Army's modernization campaign. This is an achievement that adds what was often considered next-generation capabilities
- said the head of the US Army Rapid Capabilities and Critical Technologies Directorate, Colonel Gutierrez.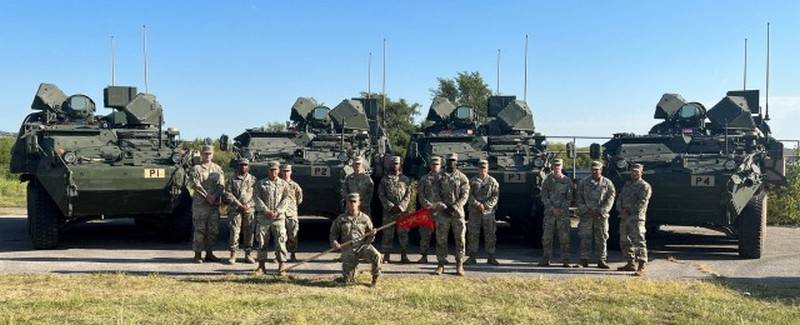 As noted, new systems with a combat laser will be tested together with M-SHORAD short-range air defense systems with kinetic
weapons
, delivered to the battalion back in July of this year. The US Army command intends to develop an air defense algorithm when using conventional and laser weapons. The basic version of M-SHORAD is also based on the Stryker A1 armored vehicles, but differs in weapons. It has Raytheon Stinger and Hellfire missile launchers, as well as M230LF 30mm cannons with coaxial machine guns.
First of all, the M-SHORAD system is designed to combat
drones
, in addition, it is capable of counteracting airplanes and helicopters, as well as providing protection for units and facilities from missiles, artillery and mortars.