Commander-in-Chief of the Libyan National Army Haftar arrived in Moscow to meet with the leadership of the Russian Ministry of Defense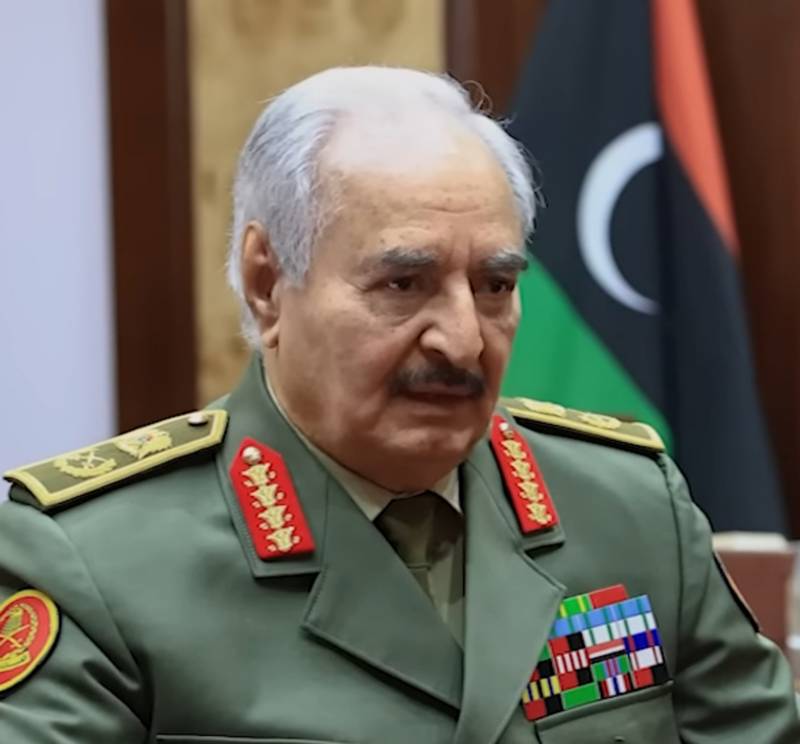 The Commander-in-Chief of the Libyan National Army, Marshal Khalifa Haftar, arrived in the Russian Federation on an official visit. He plans to meet with Russian Deputy Defense Minister Colonel General Yunus-Bek Yevkurov and other representatives of the military department leadership.
During the meeting with the military leadership, Haftar will discuss the development of the situation in Libya, bilateral relations between Russia and the LNA, and issues of cooperation. Let us recall that earlier a delegation of the Russian Defense Ministry under the leadership of General Yevkurov visited Libya. Then at the meeting the issues of joint fight against terrorism in Africa and cooperation in the military sphere were discussed.
After the visit of the Russian delegation to Libya, Haftar, in turn, was invited to Russia for a return visit, which the military leader took advantage of. Considering the difficult situation in African countries, including sub-Saharan Africa, Haftar is now an interesting partner for Russia.
Haftar is known for his long-standing ties to Russia. As you know, there are two centers of executive power in Libya - the government in Tripoli, supported by the West, and the interim government in the east of the country, in Cyrenaica, which is supported by Khalifa Haftar's Libyan National Army and with which the Russian Federation is developing close ties.