The US authorities are studying the possibility of supplying the Ukrainian Armed Forces with an additional 30 Abrams and Abrams tanks, and the Ukrainian general is against their use in combined arms combat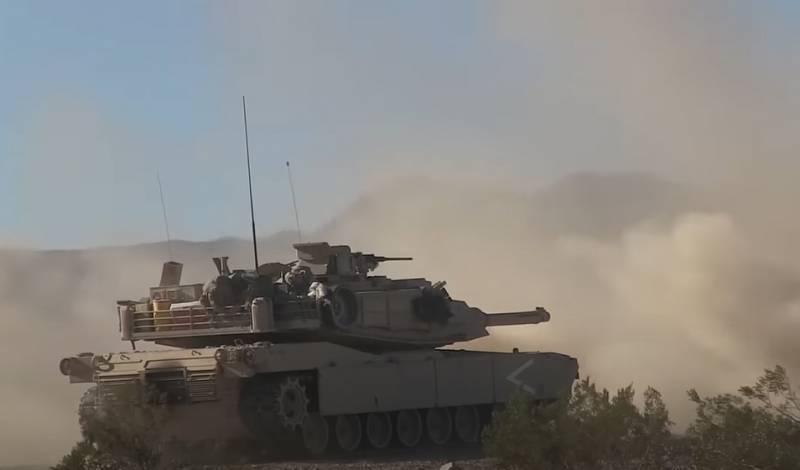 Information has emerged that the US administration and officials directly from the US Department of Defense are studying options for sending an additional tank "package" to Ukraine - 30 more
tanks
"Abrams" to those 31, the delivery of which has already been approved by the Americans. Let us remind you that, according to the White House, the first ten Abrams tanks have already arrived in Ukraine.
Meanwhile, the American press cites a statement by a Ukrainian officer, who was called "high-ranking," and his rank was also named – lieutenant general. According to him, American Abrams tanks need to be used "very specifically, in a single version as winter approaches, otherwise they will not last long on the battlefield."
A high-ranking Ukrainian officer said that the command of the Ukrainian Armed Forces is not considering options for using American Abrams in combined arms combat.
This statement came against the backdrop of publications in the Western press that the West wants Kiev to use Abrams tanks in the conditions of that same combined arms battle "to break through the Russian defense line in the direction of Tokmak." In one of today's materials, Military Review reported that American experts "see" an option for using Abrams tanks in Ukraine, in which they would participate in the offensive together with other NATO tanks and infantry fighting vehicles. However, the Ukrainian command, apparently, rejects this option, unless it is targeted disinformation from an unnamed lieutenant general. In Ukraine itself, after the publication in the Western media, they believe that we are talking about the head of the Main Intelligence Directorate, General Budanov, who previously said that tanks supplied by the West cannot be used en masse.
By the way, today the press secretary of the Russian President Dmitry Peskov said that Abrams tanks will burn just like any other.