"This is not for the Armed Forces of Ukraine": Germany plans to purchase German-made Leopard 2 tanks from Switzerland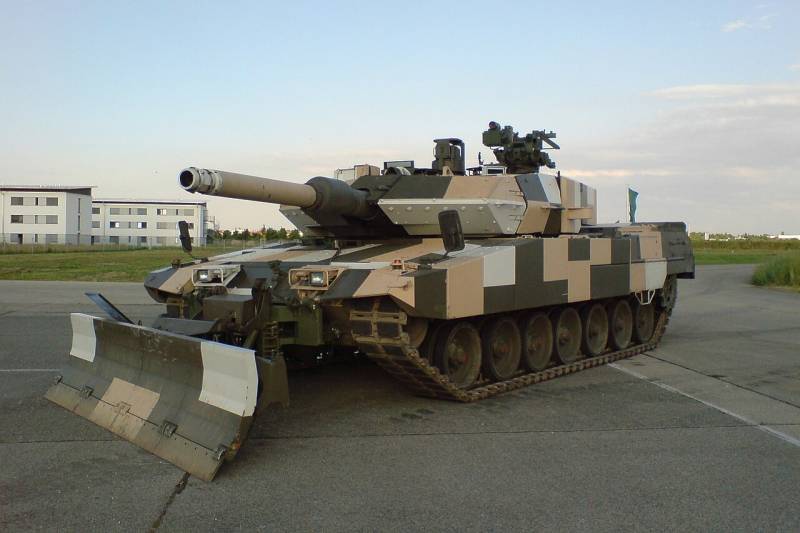 Following the National Council (upper house of the Swiss parliament), the Council of Cantons (lower house) advocated the removal from service of the army of 25 previously mothballed
tanks
Leopard 2. They will be transferred to the German company Rheinmetall, which produces such armored vehicles.
This was reported by the Swiss newspaper Neue Zürcher Zeitung.
The buyer promised not to send these tanks to Ukraine.
Germany plans to purchase German-made Leopard 2 tanks from Switzerland to put them into service with the Bundeswehr. Thus, the reserves of the German army that were depleted during the provision of military assistance to the Kyiv regime will be compensated. At least that's what the official version says.
As a result, the Ukrainian Armed Forces will probably be able to receive older tanks, which the Bundeswehr will replace with those arriving from Switzerland.
However, it is possible that the Germans will supply Ukraine with exactly the same Leopard 2s that it will receive from the Swiss side. Such a deal can be considered meaningless if Swiss laws are not taken into account. The fact is that this country, proud of its neutral status, does not legally have the right to supply
weapon
participant in conflicts either directly or through mediator states. Therefore, it can be assumed that the supply of tanks to Germany is a kind of trick by the Swiss to provide assistance to the Kyiv regime, bypassing their own legislative restrictions. They say this is a supply not for the Ukrainian Armed Forces, but for the German army.
Leopard 2 tanks are in service with 20 armies around the world. The German company Rheinmttall has been producing them since 1975. During this time, it managed to produce approximately 3,5 thousand of these combat vehicles.
The main armament of the Leopard 2 is a 120 mm smoothbore gun. Its barrel length is 55 calibers. The car is served by a crew of four people.
https://ru.wikipedia.org/Veppar