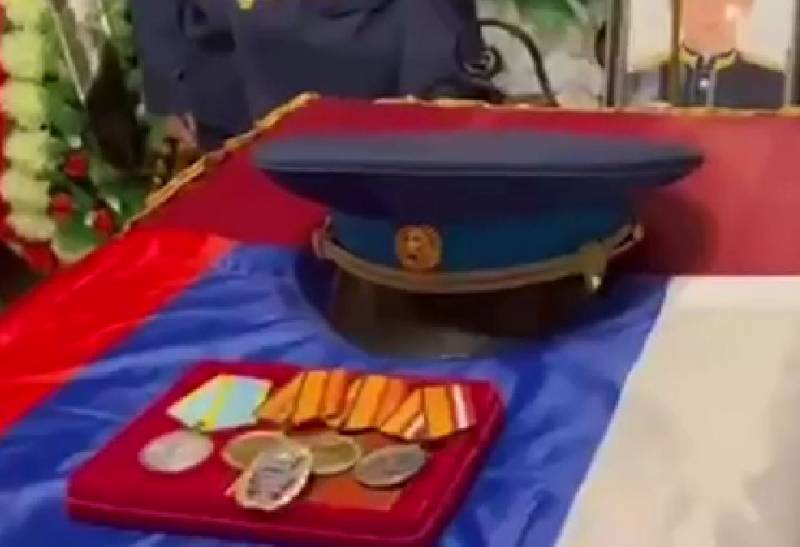 In Barnaul, senior lieutenant Nikita Kiryanov was seen off on his last journey. The young officer was a graduate of the Voronezh Air Force Academy named after Zhukovsky and Gagarin. He was killed by Ukrainian militants during the seizure of a Mi-8AMTSh helicopter hijacked by defector Maxim Kuzminov.
Let us recall that on August 9, 2023, Kuzminov, following the instructions of Ukrainian intelligence officers, hijacked a helicopter from Kursk to the Kharkov region. Two crew members, including 28-year-old flight mechanic Nikita Kiryanov, resisted Ukrainian militants and were killed by them. Thus, they actually accomplished a feat by refusing to surrender to the enemy even on pain of death.
Nikita Kiryanov wanted to become a pilot, but failed due to health reasons and ended up becoming an on-board mechanic. He flew with Kuzminov not so long ago, since he was temporarily assigned to the crew of this helicopter. Maxim Kuzminov, who defected to the enemy, is now in Ukraine.
Nikita Kiryanov was buried in a cemetery in the village of Gonba. The event was attended by relatives, friends, and colleagues of the young officer. He is survived by his parents and wife. Two Russian military officers
aviation
– and such different destinies, conditioned by completely different moral values.