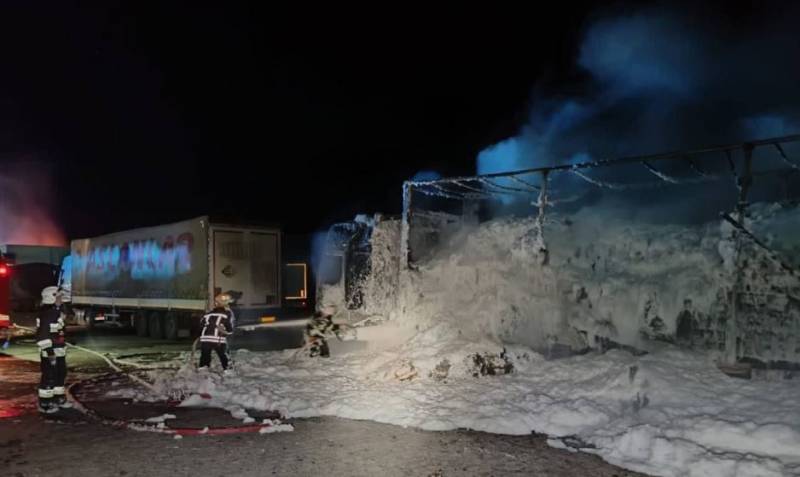 Tonight, unmanned aerial vehicles of the Armed Forces of the Russian Federation attacked a number of port infrastructure facilities in the city of Izmail in the Odessa region. Ukrainian media reported this.
Warehouses and about 30 trucks, likely used to transport fuel, were reportedly damaged, including to Ukrainian military units.
In addition to Izmail, the Russian Armed Forces attacked a facility in Krivoy Rog in the morning. According to Ukrainian information resources, the arrival was at one of the city's industrial enterprises. Apparently, this enterprise is also used for military purposes, which is why there is rather sparse information about it.
Earlier it was reported about attacks on the logistics infrastructure of the Ukrainian Armed Forces in the city of Reni, one of the main ports of Ukraine on the Danube River. Arrivals probably also took place in the area of ​​the Orlovka-Isaccea checkpoint from Ukraine to Romania. There could also be a concentration of vehicles used for transporting military goods.
Russian troops regularly attack Ukrainian military infrastructure with unmanned aerial vehicles. One of the main tasks when attacking infrastructure is to prevent its use to supply Ukrainian forces deployed at the front with military goods and fuel.