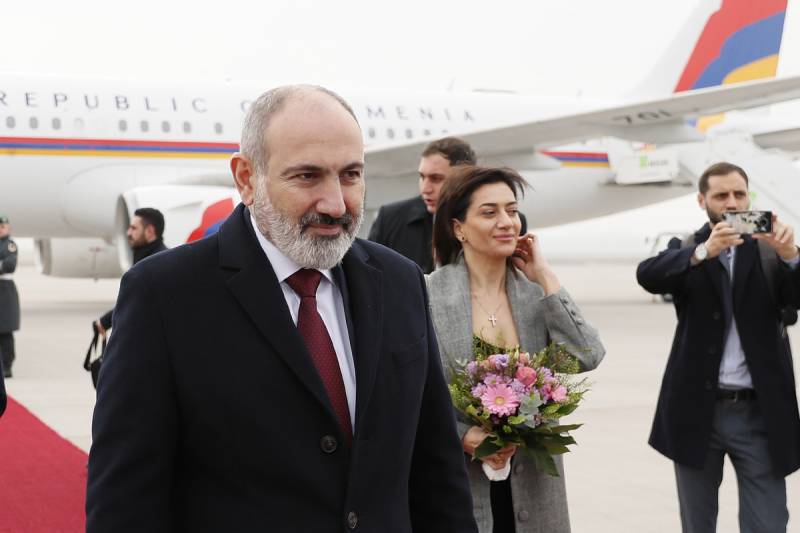 The head of the Armenian government, Nikol Pashinyan, is trying to remove responsibility for his failures in foreign and domestic policy and shift it to Moscow. He allows himself unacceptable attacks against our country.
This message is contained in the commentary of the Russian Foreign Ministry to yesterday's message of the Armenian Prime Minister on independence.
There is an attempt to relieve oneself of responsibility for failures in domestic and foreign policy, shifting the blame to Moscow
- the document says.
It says that the Russian side strongly rejects the statements of the head of the Armenian government.
A statement from the Russian Foreign Ministry indicated that Pashinyan is making a big mistake by trying to break off multifaceted Russian-Armenian ties. He turns Armenia into a hostage to the geopolitical manipulations of the West, which is trying to ruin relations between our countries.
We are convinced that the Yerevan leadership is making a huge mistake, deliberately trying to destroy the multifaceted and centuries-old ties between Armenia and Russia and making the country a hostage to the geopolitical games of the West
- said in a statement.
According to Russian diplomats, the real anti-Russian bacchanalia unfolding in the press of this Transcaucasian country is happening with the encouragement of official Yerevan. The idea is being actively promoted that anti-government protests in Armenia are organized by Moscow, although this is completely untrue.
Despite the recent wave of attacks on our country, it continues to remain a faithful ally of the Armenian people.