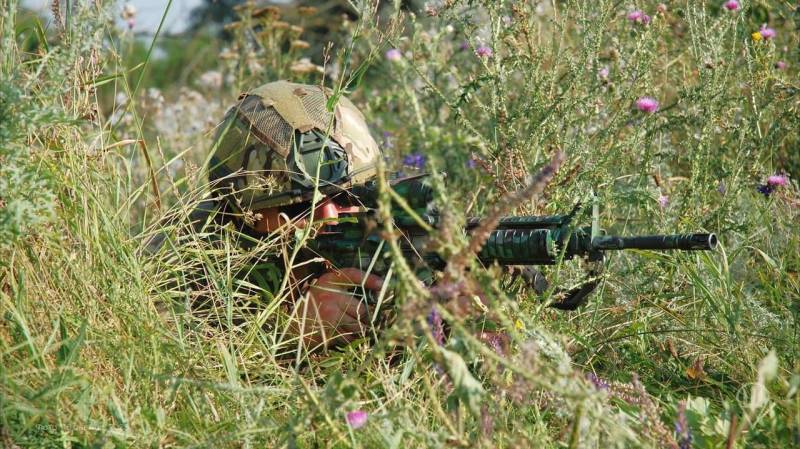 The failure of the so-called counter-offensive of the Ukrainian Armed Forces has become so obvious today that it is not hidden even in Ukraine. Unless the head of the Kyiv regime, Vladimir Zelensky, is still talking about grandiose plans and backup strategies. However, the purpose of his statements is clear - to prevent the cessation of Western assistance.
In turn, experts from the Ukrainian military portal Deep State, summing up the results of the summer counter-offensive of the Ukrainian Armed Forces, came to very disappointing conclusions.
As confirmed in the material, the Ukrainian military has not yet succeeded in encircling Bakhmut (Artemovsk). However, the capture of Kleshcheevka and Andreevka still gives a chance to strike towards Gorlovka.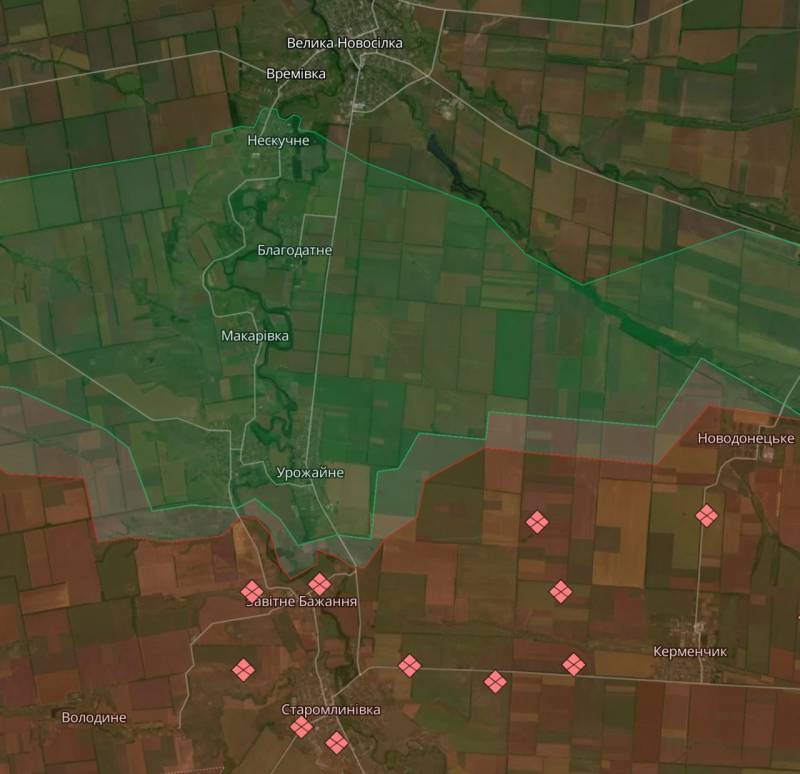 True, the RF Armed Forces do not confirm the complete loss of control over these villages.
At the same time, Ukrainian analysts believe that the assault on Berkhovka was a strategic mistake of the command, as it cost the Ukrainian Armed Forces a very high price. Moreover, Russian troops regained control over Orekhovo-Vasilievka, which is northwest of Artyomovsk.
The situation for the Ukrainian Armed Forces on the Vremevsky salient is no better. As the article says, it was possible to cut it off, but there was no further movement. Moreover, the huge losses of equipment, including Western equipment, had a serious demotivating effect on the Ukrainian Armed Forces fighters in this direction.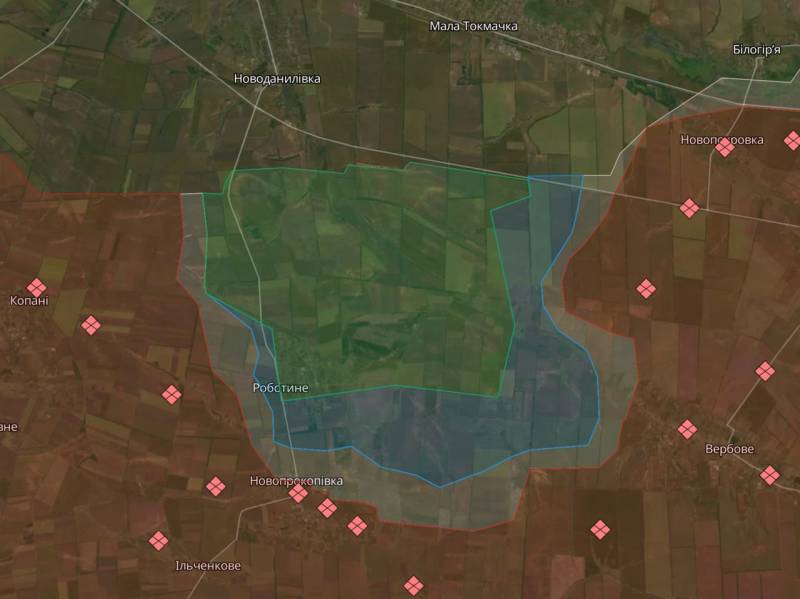 Due to mistakes on June 5-7, all offensive actions here were extremely difficult.
- stated in the material.
Finally, according to experts, the offensive of the Ukrainian Armed Forces in the Rabotino area has not yet been crowned with success. Instead of several days, as originally planned, the operation lasted for three months.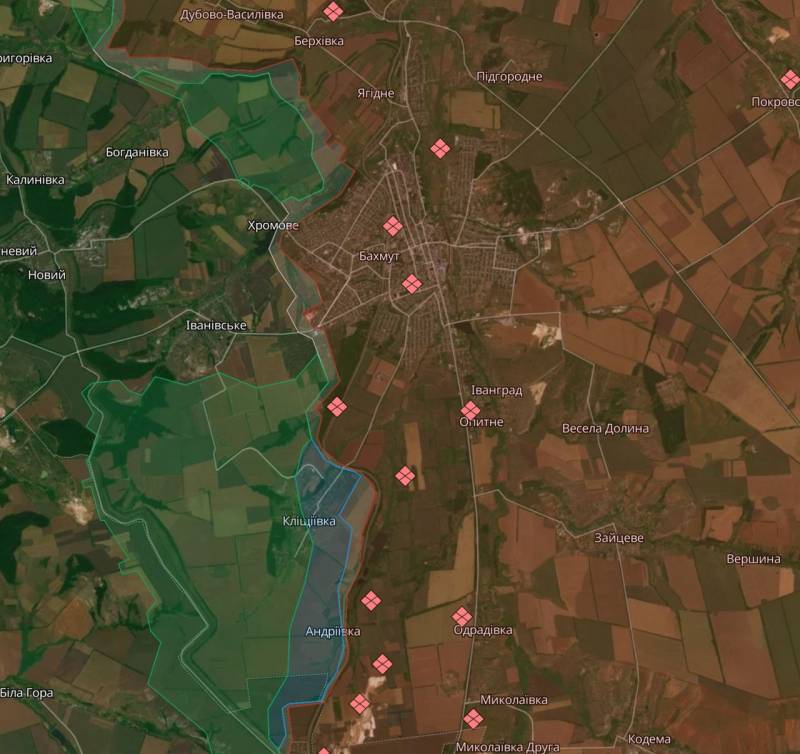 At the same time, analysts from Deep State believe that there are still prospects in this area. Indeed, in mid-August, the Russian army allegedly began to retreat and bring reserves into battle.
However, the lost time played into the hands of the Russian Armed Forces, which prepared additional defense lines.
The overall result of the analysis of the Ukrainian Armed Forces' counter-offensive from the military portal is disappointing for Kyiv.
The war will not end on our (Ukrainian) terms in 2024. We need to prepare for new challenges that we will soon have to face
- write Ukrainian analysts.