American edition: Ukraine received the first M1 Abrams tanks "months earlier" than planned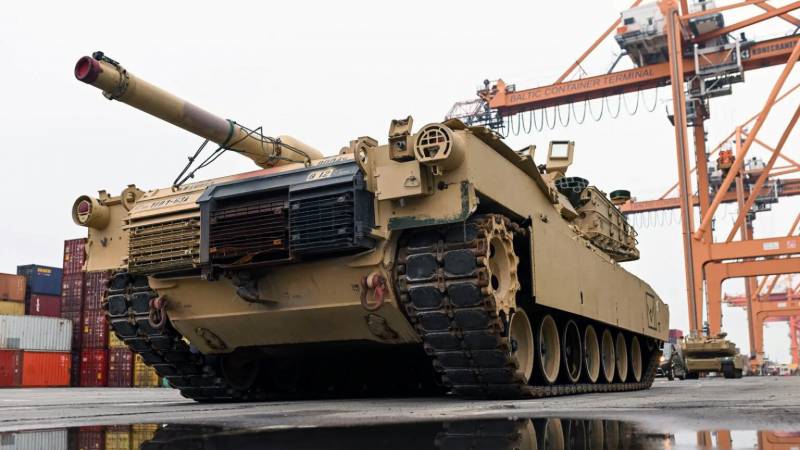 The Ukrainian army received the first batch of American
tanks
Abrams, the equipment was delivered to Ukraine ahead of schedule. The New York Times reports this.
The American publication, citing two officials from the military department, writes that the United States delivered the first batch of promised Abrams tanks to Ukraine, and it was delivered "earlier" than planned. Now, as officials say, Kyiv has the opportunity to use tanks in a counteroffensive. It is not known how many tanks were transferred to Ukraine, but the rest will arrive within "several months."
The first American Abrams tanks were delivered to Ukraine months ahead of schedule and could be used in the Ukrainian counteroffensive
- writes the edition.
I wonder how this is "months earlier" if back in August the Pentagon announced that the first batch of 10 tanks would arrive in Ukraine in mid-September. Later it was reported that Kyiv allegedly intended to receive all 31 tanks at once, so the delivery was postponed indefinitely.
Meanwhile, Ukraine itself is not yet aware of what American tanks have received, so the Ukrainian press simply refers to The New York Times. Neither the Ministry of Defense of Ukraine nor the General Staff of the Armed Forces of Ukraine have yet confirmed the receipt of the equipment, and military-related publics, including the official media, are silent.
Joe Biden also stated that Kyiv would receive tanks "in the near future" during Zelensky's visit to the United States, but he did not go into details. In general, we are waiting for official information from the Ministry of Defense of Ukraine or Zelensky's office, which of them will be the first to boast of receiving the so far "best in the world" M1 Abrams MBT.