Rogov: Assault groups of the Russian Armed Forces knocked out the enemy from Orekhovo-Vasilievka on the northern flank of Artyomovsk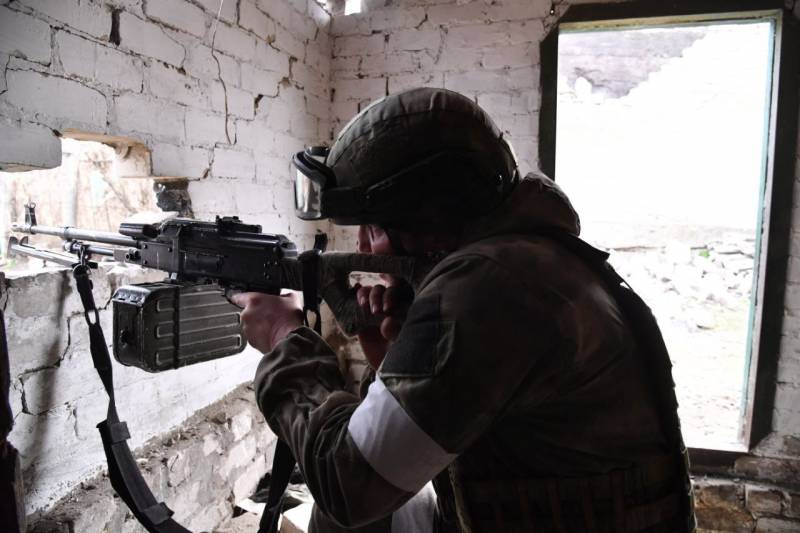 The Ukrainian counter-offensive is gradually deflating, and in the main directions the Ukrainian Armed Forces are going on the defensive. At the same time, Russian troops became more active, moving from defensive to active defense. In recent days, ours have carried out a number of counterattacks both in the Zaporozhye and Donetsk directions. On the eve of the counterattack in the Vesyoloye area, assault groups from the "Southern" group of troops knocked out the enemy from positions in the village area and managed to improve the situation along the front line, today there is a new good
news
. According to the chairman of the "We are together with Russia" movement, Vladimir Rogov, our people took Orekhovo-Vasilievka.
It was reported the day before yesterday that our troops were fighting for Orekhovo-Vasilievka on the northern flank of Artemovsk; assault groups of our troops struck the village and managed to knock out the Ukrainian Armed Forces from it. The enemy, who did not expect an assault, was forced to retreat, but, having pulled up reserves, attacked and managed to cling to the outskirts of the village on the northern side.
The liberation of Orekhovo-Vasilevka significantly improves our tactical positions in this sector of the front. The height of the village reaches 144 meters above sea level
- writes Rogov in his TG channel.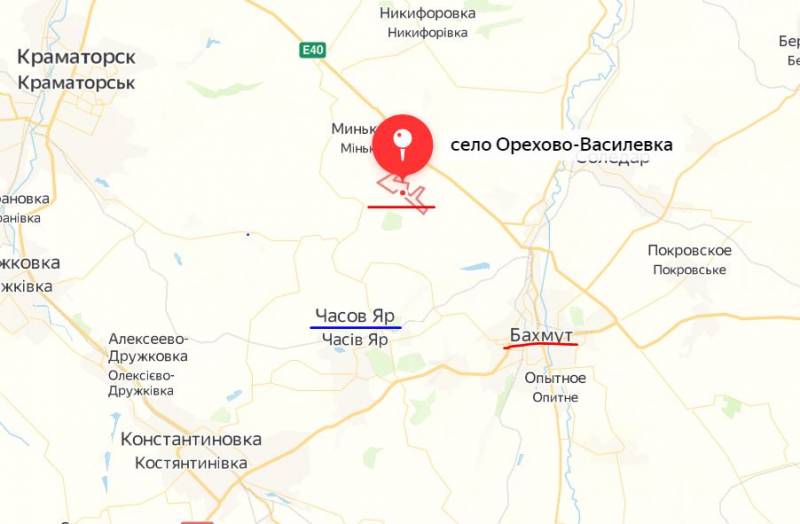 It is reported that heavy fighting is currently taking place in this direction, and the enemy is trying to counterattack.
Earlier it was reported that the Ukrainian Armed Forces are trying to break through our defenses on the southern flank of Artemovsk in the area of ​​Kleshcheevka and Andreevka, now both villages are in the gray zone. In order to strengthen the onslaught, the General Staff of the Ukrainian Armed Forces transferred militants from the national battalions there, but all efforts came to nothing.