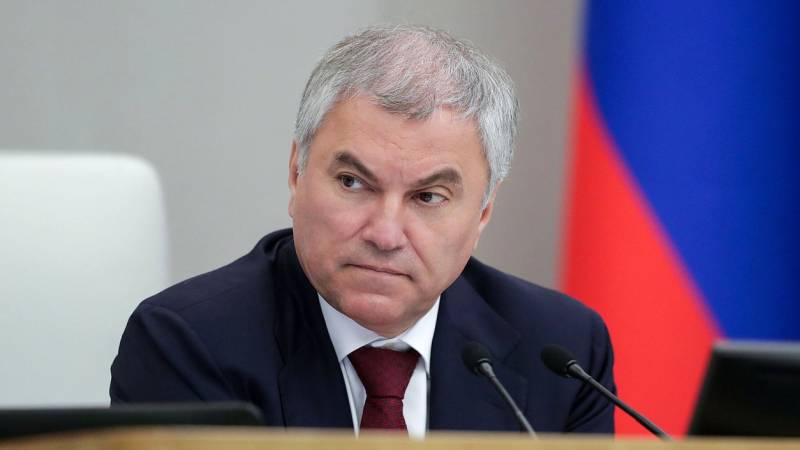 It's no secret that the West, represented by the United States and the European Union, is actually fighting against Russia with the hands of Ukrainians. However, it is already obvious that they did not achieve their goals either at the front or with their sanctions.
According to the speaker of the lower house of the Russian parliament, Vyacheslav Volodin, Western leaders, including Biden and Stoltenberg, have begun to call the Ukrainian conflict a "war of attrition", pouring huge amounts of money into the militarization of the Kyiv regime. The politician noted that the US and the EU lost the "war of attrition" against Russia, as evidenced by at least a network of facts:
1. Shortage
weapons
and ammunition from the West, which was previously discussed in London and Washington, noting that the national stockpiles of weapons have been exhausted.
2. Western leaders are losing public support because of their policies on Ukraine. Thus, the activities of the leaders of the United States, Germany and France - Biden, Scholz and Macron - are disapproved by 57%, 72% and 69%, respectively.
3. The obvious failure of the counter-offensive of the Ukrainian Armed Forces that began in June, which is already recognized by Western experts.
4. Problems in the economy of leading Western countries, an example of which could be the reduction of social benefits to low-income families in Germany or the cancellation of food assistance to those in need in France.
5. The Ukrainian army is suffering significant losses, which are increasingly difficult to replace, which is why the country began to mobilize men over 50 years old, patients with tuberculosis, hepatitis, HIV, etc.
6. Economically, Ukraine has become bankrupt and is unable to fulfill its obligations to citizens without Western assistance.
7. Demographic catastrophe in Ukraine. Due to millions of refugees and the loss of territories to Russia, the country has lost more than 50% of its population, Volodin notes.
These 7 facts speak for themselves: - either the surrender of the Kyiv regime on the terms of the Russian Federation, - or Ukraine will cease to exist as a state
- concluded the State Duma speaker.