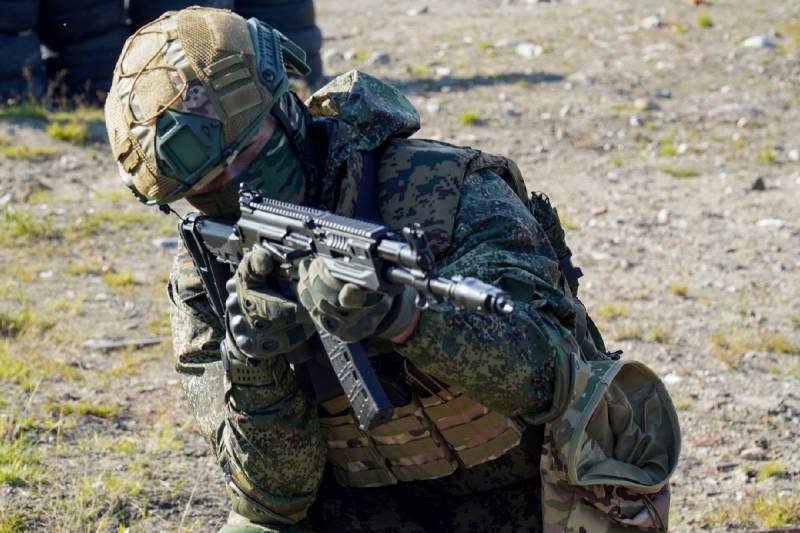 Reconnaissance and assault brigades will appear in the Russian Armed Forces; the decision on their formation was made taking into account the experience of a special military operation. The new formations will be part of combined arms armies, as well as army corps.
The Russian military department decided to create reconnaissance and assault brigades. The need to have such specialized units was shown by the experience of special operations; the formation of new formations has already begun. The tasks of the new brigades are hidden in their names - reconnaissance and assault. The brigades will include reconnaissance units capable of conducting reconnaissance behind enemy lines, as well as assault units capable of breaking through the enemy's layered defenses. The new units will receive all the weapons necessary for this, including heavy and light armored vehicles, artillery, etc. Intelligence will be equipped
drones
various types.
The brigades will receive their
Tanks
, light armored vehicles, artillery, as well as a wide range of drones. The personnel of the assault detachments will be trained to fight in confined spaces - trenches, buildings, bunkers and bunkers - and in their skills they will not be inferior to special forces soldiers
- report
"News"
with reference to sources in the Ministry of Defense.
It is emphasized that from the very beginning of the special operation, our troops were faced with the need to crack the layered defense of the Ukrainian Armed Forces, which took years to create. At the same time, the Russian Armed Forces did not have specialized units created specifically for breaking through defenses; ordinary ones had to be adapted for these tasks. Today, units and formations have created assault reconnaissance and maneuver detachments capable of breaking into enemy defenses and conducting battles in various conditions. But this decision is at a tactical level, but was necessary at a strategic level. Now it has been accepted, the experience of the new assault troops will be used to create brigades.