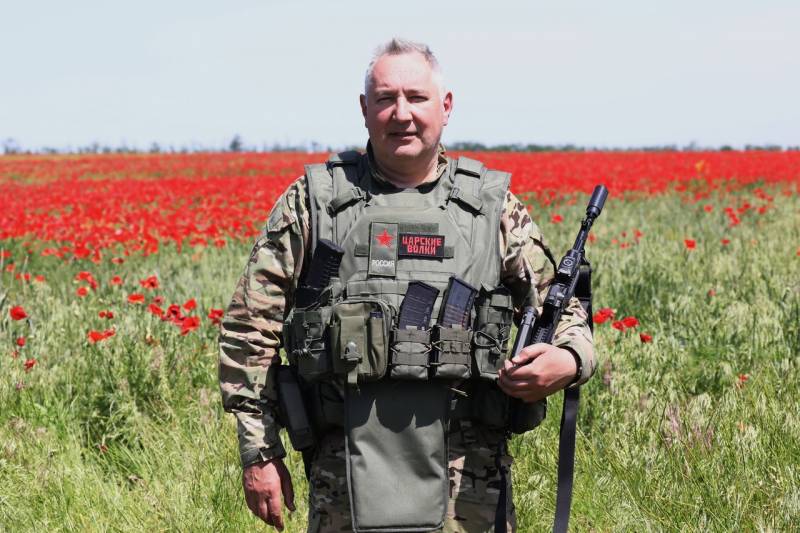 The commander of the Tsar's Wolves unit and former general director of the Roscosmos state corporation, Dmitry Rogozin, has become a senator from the Zaporozhye region in the Federation Council of the Russian Federation. As if knowing in advance what Zaporozhye would represent in our country, a year and a half ago he delivered on camera a monologue of the main character of Nikolai Vasilyevich Gogol's work "Taras Bulba" - the leader of the Zaporozhye Cossacks.
Rogozin recalled this during a conversation with news agency journalists
"Notebook"
.
I recorded this monologue of Taras Bulba on March 19, 2022
- said the senator.
He said that he spent his childhood in the Zaporozhye region, and now he is fighting for its liberation. Rogozin said that he was ready to subscribe to every word of the famous monologue about comradeship on Russian land, written by Gogol and delivered by the ex-head of Roscosmos last year.
No bondage is holier than camaraderie!
- there are such words in it.
And now they are also not an empty phrase for those who are on the front line in the special operation zone. The fighters learned firsthand how important the spirit of camaraderie and mutual assistance is here.
Gogol's words also sound very modern about the fact that some of our compatriots shun their native language, native customs, worship everything foreign, and are ready to sell their comrade in order to get some benefits. It happens.
Today, the commander of the "Tsar's Wolves" is perhaps the only senator in Russia, or even in the world, who fights on the front line. Rogozin once said that his main goal was to liberate Ukraine from fascism.