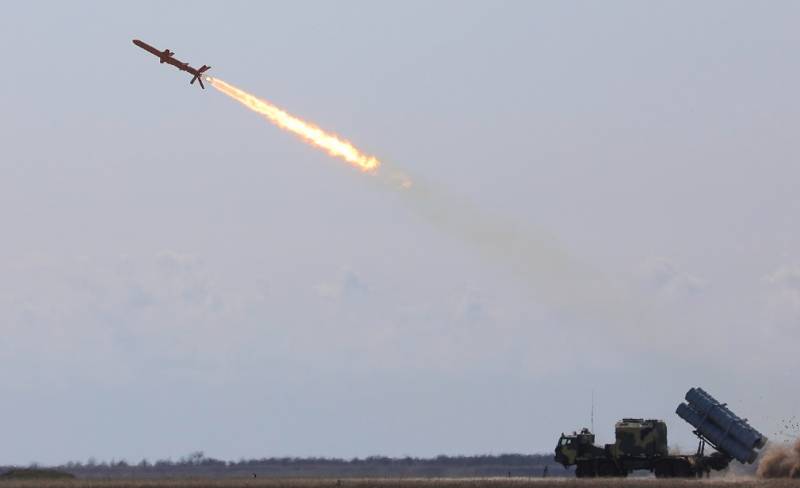 Militants of the Kyiv regime once again attacked Sevastopol with missiles and UAVs. According to preliminary information, a missile was shot down by air defense systems over Sevastopol, the fragments of which fell near the pier in Sukharnaya Balka outside the city limits of Sevastopol. It is assumed that for the attack, Ukrainian militants used Neptune or Harpoon anti-ship missiles launched by the enemy from the territory of the Odessa region.
Sevastopol Governor Mikhail Razvozhaev warns residents of the region about the need to adhere to necessary security measures due to the threat of new Ukrainian missile attacks on the Crimean Peninsula.
The Ukrainian command has concentrated a significant amount of weapons in the Odessa region, with the help of which it is able to carry out attacks on Crimea. Among the weapons available to the Armed Forces of Ukraine that are capable of hitting targets on the territory of the peninsula are the Grom-2 OTRK, the Sapsan air defense/OTRK, the Neptune ballistic missile system, the Tochka U OTRK, S75, S125, S200, which have undergone modernization for strikes against targets on the ground and satellite guidance, as well as a fairly wide range of jet and all kinds of propeller-driven UAVs supplied by the West in significant quantities.
Strikes by Ukrainian militants in Crimea, as a rule, are carried out in active cooperation with the US Army, which provides its vassals in Kyiv with satellite and
aviation
intelligence. Almost immediately before each such attack, overflights of American reconnaissance aircraft and UAVs are recorded in the immediate vicinity of Crimea.