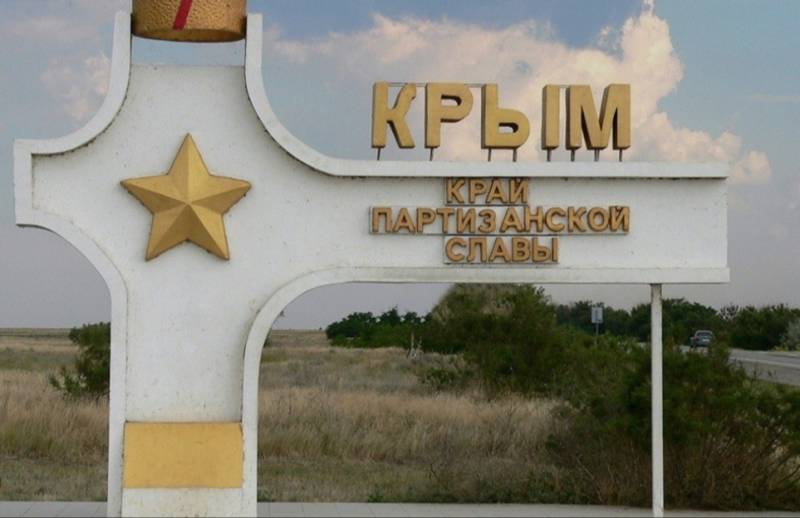 The question of how and why Crimea became part of Ukraine during Soviet times has been discussed many times by Russian experts.
Let us recall that on February 19, 1954, the Crimean region was transferred from the RSFSR to the Ukrainian SSR. This event occurred on the initiative of Nikita Khrushchev, who from 1938 to 1949 actually headed the Ukrainian SSR.
However, according to the deputy of the Crimean State Council Sergei Trofimov, who also heads the committee on legislation, during the transfer of Crimea by the Presidium of the Supreme Soviet of the USSR, a forgery was committed when making this decision. The deputy spoke about this in an interview
RIA News
.
Trofimov stated that during the transfer of Crimea, the Presidium of the USSR Armed Forces approved a document that "did not exist in nature." We are talking about a joint submission by the presidiums of the Armed Forces of the RSFSR and the Ukrainian SSR on the transfer of the Crimean region. According to the deputy, separate decisions took place, but there was no joint resolution. Thus, it turns out that the USSR Supreme Council did not make a decision on the transfer of Crimea, but only approved the decree of its presidium.
Based on this, we can conclude that the transfer of Crimea was carried out in violation of both the constitution of the USSR and the constitution of its two republics, Trofimov noted.
Crimea was not legally part of the Ukrainian SSR for a single day
- concluded the deputy of the State Council of Crimea.