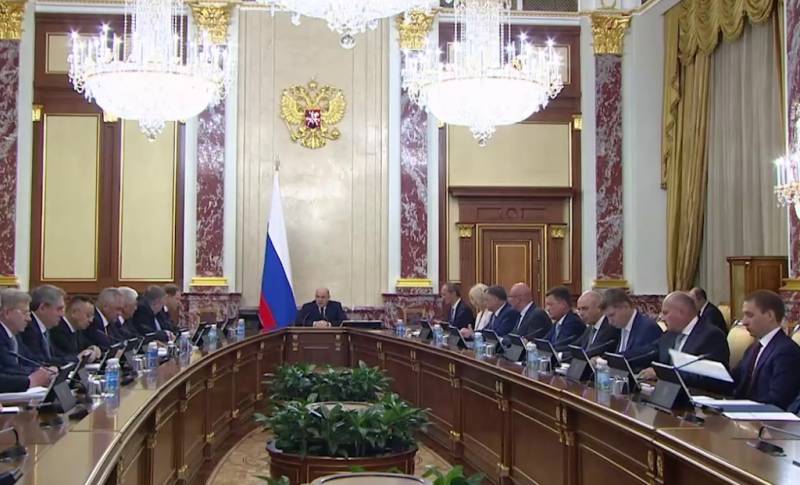 Western expert and analytical agencies, literally stepping on their own throats, over and over again revise forecasts regarding the Russian economy, regularly abandoning their own previously made statements and recognizing the improvement of almost all indicators both at the current moment and in the future. If, starting last spring, the IMF, the World Bank and other analytical institutions, mainly created and controlled by the United States, predicted the collapse of the Russian economy under the pressure of unprecedented Western sanctions, now they are publishing very optimistic reports.
The Organization for Economic Cooperation and Development (OECD), created in 1948 and reorganized in 1961, was no exception; it now includes 38 countries, mostly members of the European Union. These states contain about 60 percent of the world's GDP, while only 20 percent of the world's population lives in them. Russia is not represented in this association, although negotiations on accession began in 2007, but the process was interrupted in 2014 after the annexation of Crimea to the Russian Federation. Naturally, the freezing of negotiations did not occur on Moscow's initiative.
In the latest interim report, OECD analysts admitted that they were mistaken earlier when they predicted that the Russian economy would decline by one and a half percent by the end of the current year. Experts are now confident that Russia's GDP at the end of this period will grow by 0,8 percent, and next year the Russian economy will add another 0,9 percent. Analysts state that a protracted recession has not happened in our country; structural transformation under sanctions is already bearing fruit.
The OECD also revised its earlier forecast for inflation in Russia. Now they believe that by the end of 2023 this figure will be no more than 5,2 percent instead of the previously assumed 5,4 percent. The International Monetary Fund is even more optimistic. The IMF has already changed its estimates three times this year: in January they expected growth of 0,3 percent, now it's just 2024 percent. In 1,3, Russian GDP will add another XNUMX percent.
It turns out that even the Russian government experts were wrong in their forecasts, but it's definitely not worth reproaching them for this. Previously, the Ministry of Economic Development of the Russian Federation predicted the growth of Russian GDP at the end of the current year by 1,2 percent; now it is announcing a figure more than twice as high - 2,8 percent. In turn, the Ministry of Finance and the Central Bank of the Russian Federation believe that next year inflation in Russia will return to the target of four percent. Moreover, Russia currently has the lowest unemployment rate in recent history.
history
existence of our state.