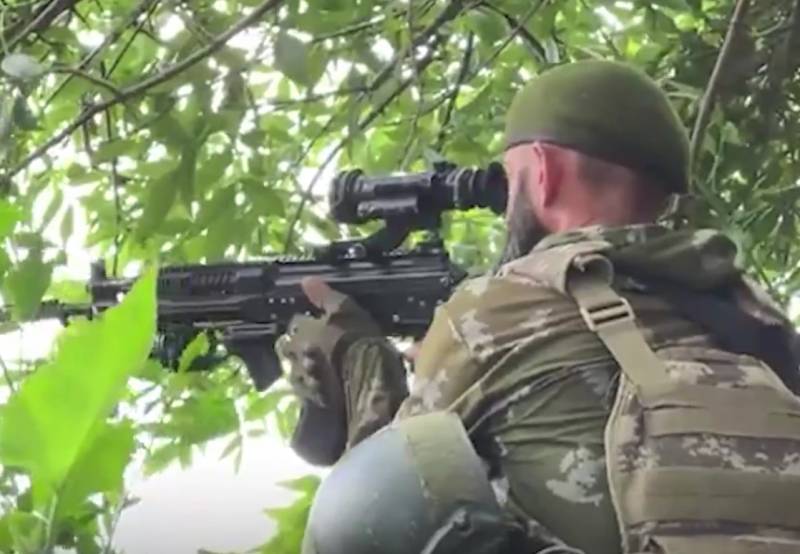 The Ukrainian military is suffering serious losses, but is not reducing its activity in the vicinity of Artemovsk. This is how the commander of the Akhmat special forces and deputy commander of the 2nd Army Corps of the Russian Army, Apty Alaudinov, described the real situation in Kleshcheevka (DPR).
His words are quoted by the agency
RIA News
.
According to Alaudinov, numerous assaults by the Armed Forces of Ukraine on Kleshcheevka do not bring them success, although Zelensky and other Ukrainian officials have been regularly reporting on the capture of this settlement since the beginning of summer. They claim that Kleshcheevka is completely controlled by them, although this is far from the case.
The Ukrainian Armed Forces occupied part of the village and some heights in the surrounding area, while Russian forces control other heights and the rest of Kleshcheevka.
There is a gray area between us, if the enemy enters there, we knock him out
- says the officer.
Approximately the same thing, according to him, happens when the Russian military tries to occupy this part of the village.
Alaudinov says that the enemy regularly tries to break through our defense line, but he fails. Each time he retreats with heavy losses and the next time he makes another unsuccessful attempt.
General line - it can be considered stable and currently controllable along this entire section of the contact line
- the Akhmat commander concludes.
Previously, the acting head of the DPR, Denis Pushilin, stated that Kleshcheevka and Andreevka, located near Artemovsk, are in the gray zone. According to him, these settlements are under the fire control of Russian forces.