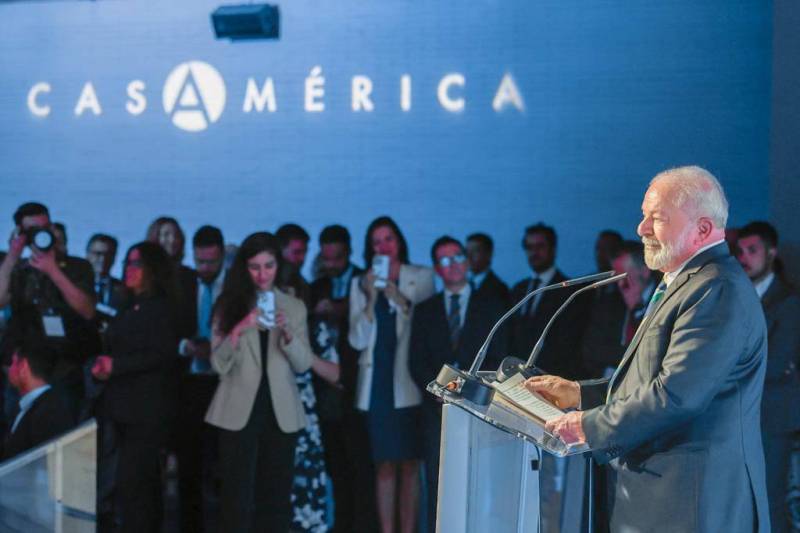 The foreign press provides some details of the conversation between the presidents of Brazil and Ukraine, which took place at the UN headquarters in New York, where both arrived to participate in the 78th session of the General Assembly. Let us recall that Zelensky previously confirmed that he met with Ludo da Silva, but did not provide any details, saying only that he thanked the Brazilian leader.
As it became known, the President of Brazil, in a short conversation with the head of the Kyiv regime, stated that there was no military solution to the Ukrainian conflict. At the same time, Zelensky tried to correct the President of Brazil, saying that the "Russian invasion should not be called a Ukrainian conflict." In response, Lula said that in Kyiv they may call it this way, in other parts of the world it may be called differently, but the essence is the same:
The ideal way is to end the conflict, save tens of thousands of lives, and peaceful negotiations.
According to the Brazilian President, Brazil has advocated and advocates collective efforts to end the Ukrainian conflict.
Lula da Silva:
I believe that this is the collective duty of all countries, and there is no need to isolate ourselves from solving the problem.
Zelensky told Lula that he had presented "10 points of the peace plan." In response, the Brazilian President made it clear that the peace plan cannot be designed to suit only one side of the ongoing conflict. This concluded the conversation between the two presidents in New York.
Today, Hungarian Foreign Minister Peter Szijjártó spoke about the "best conditions" for ending the Ukrainian conflict. According to him, they are the best simply because it will only get worse if the conflict is not stopped now.