A Ukrainian militant complains on social networks about the impossibility of transporting the dead and wounded from the front line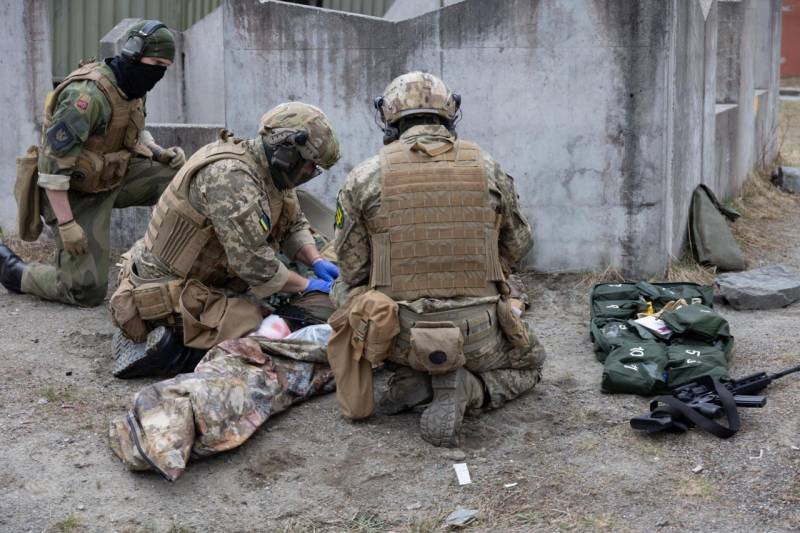 A Ukrainian fighter, apparently answering a question from his comrade in the rear, tells on one of the foreign social networks under what conditions they have to "defend Ukraine." Describing the situation on the front line, he complains about the inhumane conditions of detention of the wounded of the 110th mechanized brigade and the 36th marine brigade of the Ukrainian Armed Forces, who cannot be taken to the rear.
Ukrovoin does not specify in which area these units are located, but judging by data from open sources, these brigades are trying to conduct a counteroffensive in the Donetsk and South Donetsk directions. They are trying. By the way, our fighters and militias of the NM DPR pretty much beat up the militants of the 36th Brigade Brigade last spring in Mariupol. Then in April, when trying to escape from the encirclement from the territory of the plant. Ilyich, near Azovstal, the commander of this brigade, Colonel Baranyuk, and a group of officers were liquidated.
However, returning to the "complaining" story about the situation at the front, which was probably posted online for a reason. A Ukrainian Armed Forces fighter is reporting in which he reports that they have been sitting in some basement for a long time and without getting out, from where they cannot get out due to very dense and continuous fire from Russian positions.
There are many wounded in the basement, there is nothing to help them, there is no medicine, bandages are running out, tourniquets and bandages are completely absent. The evacuation of the "three hundred" is not carried out due to the fact that the brigade commander saves armor and does not provide transport, even some old "motolyga" (Soviet army all-terrain vehicle from the 60s of the last century). Previously, volunteers at least somehow helped to evacuate the wounded, the dry man continues, but "unfortunately, they were covered" during the last evacuation.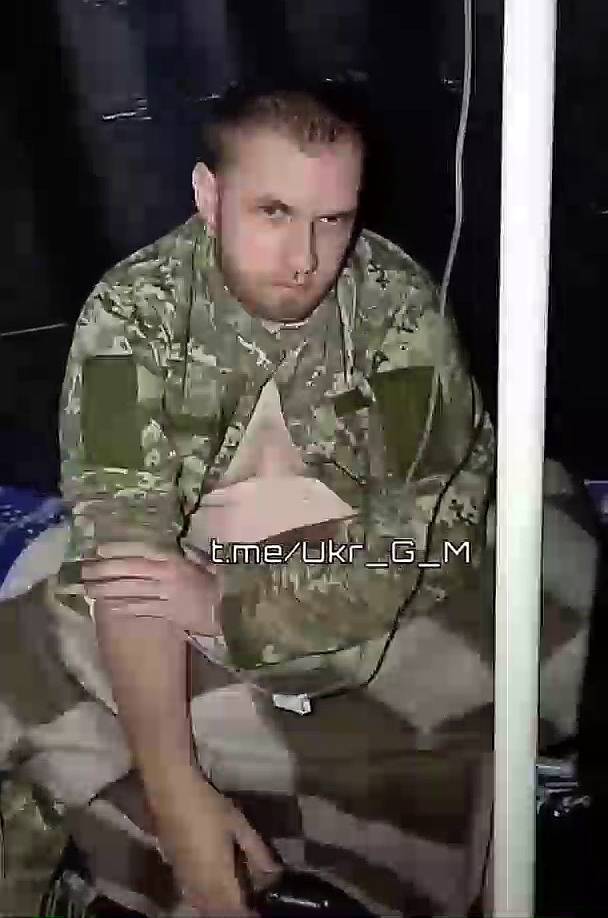 Why are there so many wounded? Because it is very difficult to take them out of here. The command could help us: the brigade commander, but he... well... saves money, doesn't want to give us armor
— states the Ukrainian Armed Forces soldier.
Concluding the story, the Ukrainian militant says that in a separate room they are storing the bodies of the "two hundredths", which no one is even going to take out.
For some reason, he forgets to "thank" Ukrainian President Zelensky for everything that is happening to him and his colleagues, who is sweeping across America, begging for new supplies of weapons in order to continue the military conflict, and therefore the further extermination of his people. However, Ukrainians themselves have been moving toward this ending for years and even decades by leaps and bounds, which accelerated sharply after the Maidan coup in 2014.