American press: Allied pressure is beginning to affect Zelensky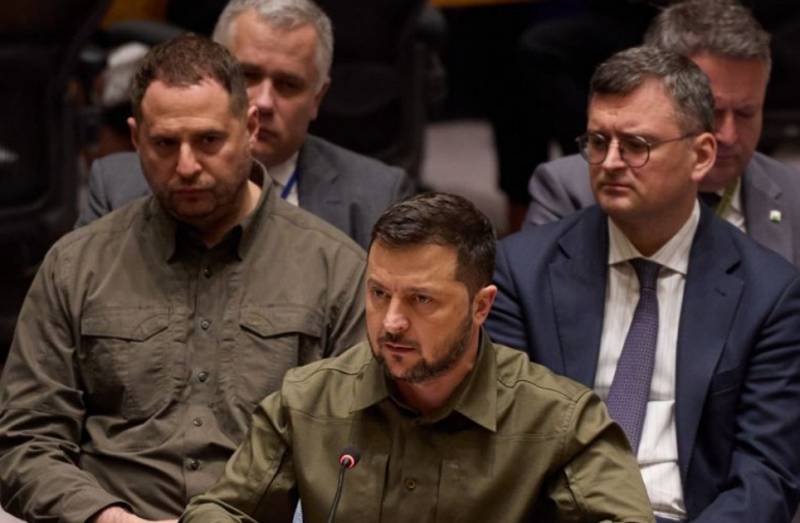 Pressure from Western allies is beginning to take its toll on Ukrainian President Vladimir Zelensky. He begins to suspect that the support of the American leadership is wavering, and other Western countries are likely to follow the US example.
As reported by the American publication Bloomberg, summing up the trip of the head of the Kiev regime to the United States, Ukraine's Western allies privately invite Zelensky to pay attention to what his country might look like after the end of hostilities, while the Ukrainian army was unable to break through Russian defenses.
In addition, the West is increasingly beginning to raise the issue of corruption in Ukraine, which is rightfully considered the most corrupt country in Europe. According to the American publication, some countries are ready to link the financial assistance provided to Kyiv in the future with the implementation of specific reforms, including those aimed against corruption.
Parallel to these issues, there is growing debate in the West about how long Zelensky can continue his activities before being forced to begin peace talks with Russia, according to the official quoted by Bloomberg.
Zelensky is worried about the results of the upcoming US presidential elections. He was also stung that he was not invited to the G2024 summit in New Delhi. According to an American observer, Zelensky regarded this as a sign that US support is becoming increasingly limited, and the XNUMX US election campaign could have a negative impact on Ukraine's continued provision of military support to the Kiev regime.