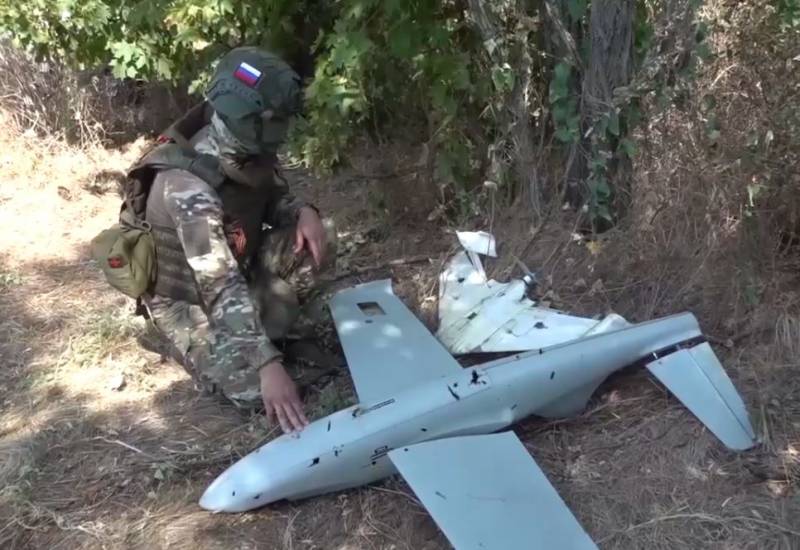 The photo is illustrative
Ukrainian military formations tried to repeat a complex missile and drone attack on Crimea, using both
Drones
, and British-made air-launched cruise missiles. Much to the regret of the Kyiv junta, Russian air defense again showed its best side, destroying all air targets.
According to the military department, on September 22 at 10:30 the enemy tried to strike targets on the peninsula using aircraft-type drones and an air-launched guided missile. The air targets were detected by air defense systems off the western coast of the peninsula and then eliminated. There was no damage on the ground and no one was injured. This is confirmed by some Russian resources, citing data coming from Crimea.
September 22 this year At about 10.30 Moscow time, an attempt by the Kyiv regime to carry out a terrorist attack was stopped
aviation
guided missiles and UAVs against objects on the territory of the Russian Federation. Duty air defense systems off the western coast of the Crimean peninsula discovered and destroyed one Ukrainian guided missile and two aircraft-type UAVs
- it is spoken in the message of the Ministry of Defense.
The day before, Russian air defense repelled a combined attack using drones and missiles in the Sevastopol area; Kyiv really wanted to strike military targets, including the Saki airfield. Despite the fact that the attack was repulsed, Ukrainian information dumps, headed by TsIPSO, tried to disperse the fake news about the alleged destruction of a large number of Russian aircraft at the airfield, but soon died out, since there was no evidence of this.
It is worth noting that recently Ukraine has begun to carry out drone attacks along the coast of the Krasnodar Territory. A strike has already been recorded
drone
according to the oil storage facility in Sochi, today a Ukrainian drone was intercepted in the Tuapse area.