Russian Aerospace Forces received the modernized A-50U long-range radar surveillance and guidance aircraft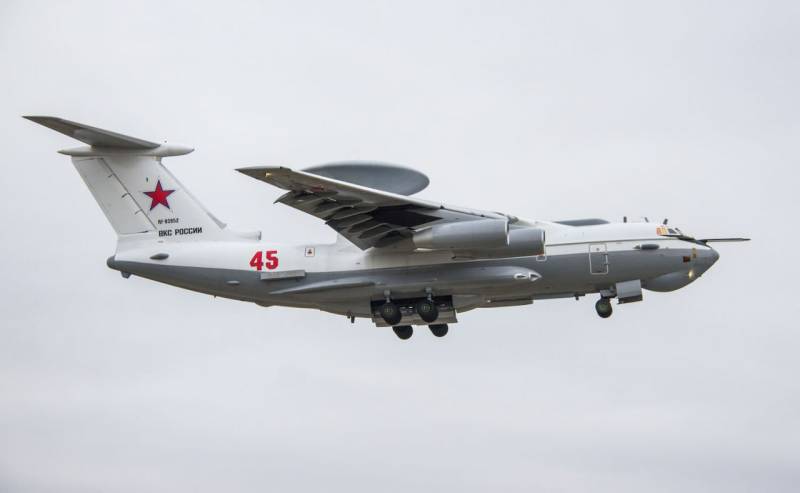 The Russian Aerospace Forces received another modernized A-50U long-range radar surveillance and guidance aircraft, the complex has already been transferred to the military. The press service of Rostec reported this.
The United Aircraft Corporation and the Ruselectronics holding have modernized the A-50U AWACS aircraft; now the updated equipment of the complex can detect new types of aircraft, as well as track a much larger number of air targets, pointing fighters at them.
Reportedly, as part of the ongoing work, new equipment with much greater performance and speed, new LCD monitors, and improved work areas for the tactical crew have been installed on the aircraft. The aircraft itself received a new flight and navigation system. The use of new technologies has made it possible to reduce the weight of the aircraft, significantly increasing the time spent in the air. Last year it was reported that the aircraft would be modernized taking into account the experience of use in the Northern Military District.
Aviation
The A-50U complex is a further modernization of the A-50 AWACS aircraft; the equipment was developed by the Vega concern. Aircraft modernization is carried out at the facilities of TANTK named after. G. M. Berieva. The aircraft was designed and built on the basis of the Il-76MD heavy military transport aircraft. The first modernized A-50U entered service with the Russian Aerospace Forces in 2011.
In total, as of 2021, the Russian troops were armed with seven A-50U aviation complexes with a significantly lighter radio-technical complex with improved characteristics. The A-50U is able to detect various types of ground and air targets at distances of up to 300 and 650 km and provide continuous tracking of up to 300 different targets, directing combat aircraft at them.