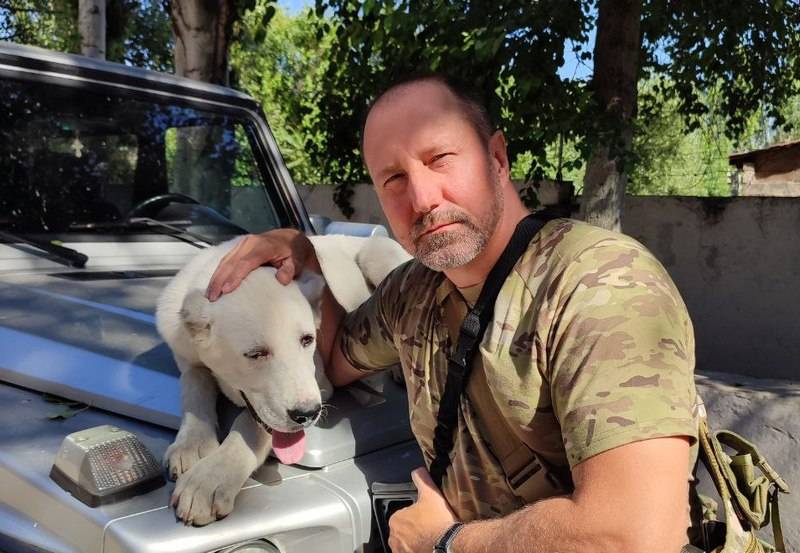 Russia managed to withstand the sanctions regime and overcome the crisis during the military special operation; at the moment the situation is leveling out. Alexander Khodakovsky, deputy head of the Russian Guard department for the DPR, wrote about this in his TG channel.
The former Vostok commander believes that Russia has overcome the crisis that arose after the start of the special operation in Ukraine, which culminated in the "march on Moscow" of the Wagner PMC detachments. This was the peak of everything that happened, now the situation is leveling out, although not as quickly as we would like. Russia has already begun to win; the West has not been able to break it either with sanctions or with arms supplies to Kyiv.
(...) we experienced, in a sense, a crisis, the culmination of which was the march on Moscow (...) the situation, although not rapidly, is leveling out. And this is understood in the West. (...) I personally understand that we regained our breathing and entered a mode where it became almost impossible to knock us off course
- writes Khodakovsky.
In his opinion, the West will still make some attempts to "win," but this will not last long, they know how to count money and no one will pour it into hopeless Ukraine. Zelensky directly admitted that without American funding, Ukraine will not be able to resist Russia and called for even more
weapons
to prolong the conflict. However, this no longer works.
(...) Just a year ago it was believed that prolongation of the war would inevitably lead to Russia's fall. Sanctions will hit the economy, the war will deplete reserves, the unclear timing of its end will reduce the level of motivation of society (...) all this should have provoked consequences that Russia would not be able to digest (...) But it did not happen
- Khodakovsky added.
The fact that Russia has survived and is moving towards victory is also understood by the Western sponsors of the Kyiv regime, they are simply still trying to pass off wishful thinking, but how long they will be enough, time will tell.