At the beginning of the military operation, the Azerbaijani Armed Forces first destroyed the electronic warfare systems of Nagorno-Karabakh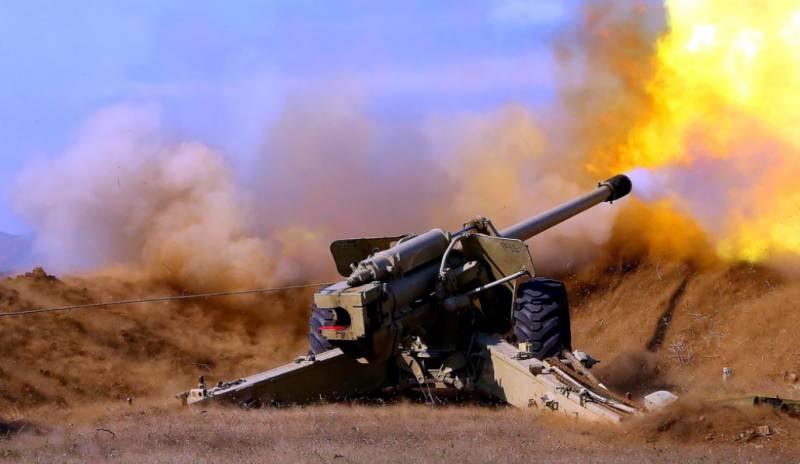 Azerbaijan is celebrating victory in a conflict that lasted more than thirty years. Azerbaijan's military operation in Nagorno-Karabakh ended in just XNUMX hours with the capitulation of the unrecognized republic.
It is clear that the forces of the parties were not comparable from the beginning. By now, 140 thousand people officially lived in the NKR, in reality even less, and this included women, children, and the elderly. The army of Nagorno-Karabakh was small in number and much worse armed than the Azerbaijani one.
The tactics of the Azerbaijani armed forces were as follows. First of all, the Azerbaijani Armed Forces suppressed the air defense positions of the Armenian forces, after which massive
aviation
and artillery strikes on NKR troop concentration areas. As in the previous conflict, unmanned aircraft were actively involved.
Some of the first strikes were carried out by the Azerbaijani Armed Forces on the positions of the electronic warfare regiment of the Nagorno-Karabakh army in Stepanakert, after which the NKR lost the ability to fully operate electronic warfare systems against
drones
the adversary.
However, given the lack of modern air defense systems in the NKR, it is unlikely that even without the destruction of electronic warfare positions the Karabakh army could do anything to counter the rapid onslaught of the Azerbaijani forces, which are superior in number and armament.
Soon after the air and artillery strikes, ground units of the Azerbaijani army entered the territory of the NKR. Their arrival forced the Armenian formations of the NKR to quickly consume ammunition, which was almost impossible to replenish under the conditions of the blockade and Armenia's refusal to help Nagorno-Karabakh.
Ministry of Defense of Azerbaijan