Sweden is trying to transfer to the Czech Republic the training of Ukrainian pilots to operate JAS-39 Gripen fighters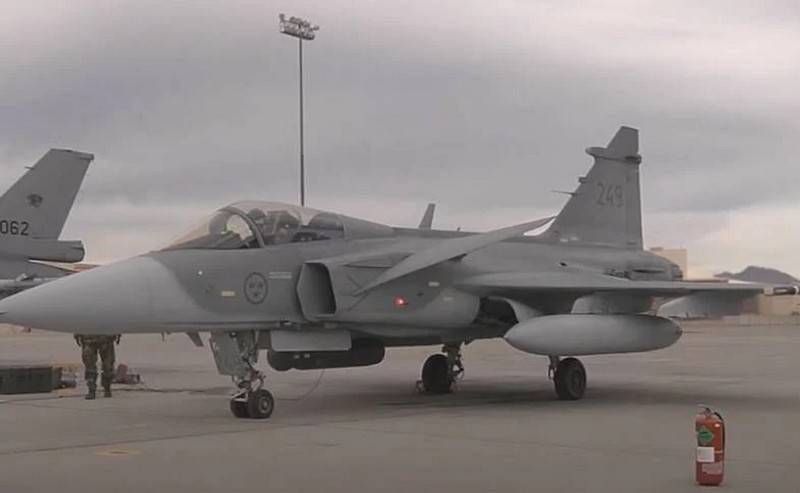 Sweden does not intend to train Ukrainian pilots to operate Gripen fighters; the Swedes want to involve the Czech Republic, which has a squadron of Swedish aircraft, in this matter. According to the ČTK news agency, Stockholm and Prague are conducting active negotiations on this issue.
Sweden does not refuse to train Ukrainian pilots to operate Gripen fighters, but prefers to conduct it not on its territory. At the moment, the Swedes are persuading the Czechs to take on this "honorable mission," especially since they are already actively helping Ukraine. Like, it won't hurt you, you still take part in the training program for the Ukrainian military.
The Czech Republic can accept representatives of the Air Force of the Ukrainian Armed Forces for training, the whole point is that the Czech Air Force leased 14 JAS-39 Gripen fighters from Sweden back in 2004 to replace the Soviet MiG-21s that had been withdrawn from service and are still actively using them, including for patrolling the airspace of neighboring Slovakia. So all the conditions for preparation are there.
It is not known at what stage the negotiations are, but with a high probability the Czech Republic will accept Sweden's offer, negotiating some kind of compensation. The Czechs generally very actively support the Zelensky regime, supplying weapons, repairing them at their enterprises and conducting training for the Armed Forces of Ukraine.
Earlier, the speaker of the Air Force of the Armed Forces of Ukraine, Yuriy Ignat, said that Kiev would like to receive Swedish JAS-39 Gripen fighters in the latest modification, but at the moment all efforts are being devoted to reducing the time frame for the transfer of American F-16 fighters. In general, Ukraine's plans are really grandiose; Kyiv has already set its sights on the F-35, in the future, of course. All that remains is to defeat Russia and immediately "happiness will come."