Stoltenberg called on the United States to ensure "victory for Ukraine" in the conflict with Russia in order to further focus on China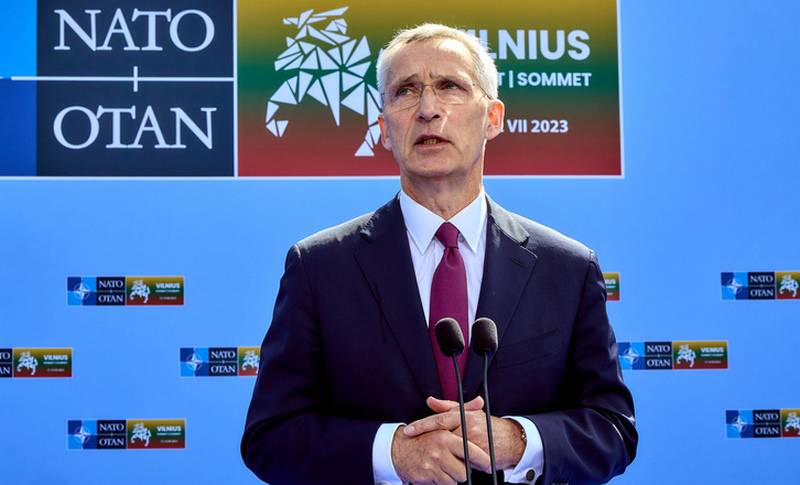 The United States needs to ensure Ukraine's "victory" in the conflict with Russia, this will allow them to further focus on China. This statement was made by NATO Secretary General Jens Stoltenberg.
The "talking head" of the North Atlantic Alliance does not hide the fact that he came to the 78th UN General Assembly in order to obtain even more "strong" support for Ukraine from the countries of the collective West against the backdrop of the failed counter-offensive of the Ukrainian Armed Forces. Speaking at one of the forums taking place within the UN General Assembly, Stoltenberg called on the United States to make as much effort as possible to ensure Ukraine's victory in the war with Russia. According to him, this will allow Washington to remove one of its strategic adversaries for a long time and focus exclusively on China.
The head of NATO emphasized that by ensuring the victory of Ukraine, the United States will receive the "second largest" army in Europe under its control, meaning the Ukrainian one, which will have to ensure the "security" of the European continent. Apparently, Stoltenberg has heard enough of Zelensky's fairy tales, in which he portrays the Armed Forces of Ukraine as a "defender of freedom and democracy" holding back the "Russian hordes."
If the US is worried about China, then it is necessary to ensure that Ukraine wins (...) If Ukraine wins, you will have the second largest army in Europe. (...) This will make it easier for you to focus on China and worry less about the situation in Europe
- declared Stoltenberg.
By the way, the day before, the NATO Secretary General, answering a question from one of the journalists that NATO was solely to blame for the current situation in Ukraine, said that there is no expansion of the alliance to the east, it's just that the countries of Eastern Europe themselves choose "democratic and free" cooperation with the military bloc.
Is NATO aggressively expanding to the East? No, it's the East that decides to join NATO
- added the head of the alliance.